Tap photo to enlarge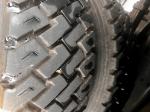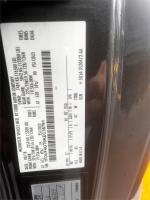 FORD F450 XL SD
$82,900
All Wreckers
VIN: 1FDUF4GT6KEC36791
Year: 2019
Make: FORD
Model: F450 XL SD
Availability : Available
Stock Number: 1001078
Status: Used

Axle Single
Cab Standard Cab
Collisionmitigationsystem No
Color Grey
Differential Lock No
Drive 4x2
Driver Position Left Hand Drive
Dual Breathers No
Dual Exhuast No
Engine FORD
Engine Brake No
Engine Size 6.7
EnginesizeUnit Engine Liter
Front Axle Lbs 7000
FrontaxlelbsUnit Pound
Fuel Type Diesel
Gross Vehicle Weight 16500
Gross Vehicle Weight Rating Class 5
GrossvehicleweightUnit Pound
Headache Rack No
Heated Mirror Yes
Horsepower 440
HorsepowerUnit Horsepower
Hours Meter Inaccurate 0
Mileage 141761
MileageUnit Mile
Num Speeds 6 Spd
Overdrive Yes
Overhaul No
Ratio 4.11
Rear Axle Lbs 13500
RearaxlelbsUnit Pound
Rebuilttitle No
Super Singles No
Suspension Spring
Tires 225/70R 19.5
Transmanufacturer FORD
Transmission Automatic
Transmission Rebuilt No
Turbo Yes
Wet Kit No
Wheels Steel Disc

2019 Ford F-450 XL 6.7L Power Stroke Diesel. Automatic torque shift. 40/20/40/ Split bench seat. Chrome bumper. Power Mirrors.. Power Windows, Power locks, Idle up, Cruise control. Tilt wheel. 19.5/225/70R Tires. Steel wheels. Body up fitter switches. AM/FM CD. 16,500 GVWR.


Chevron 408TA G2 "Renegade" Extendable boom. Dual Planetary "WARN" Winches 9,000lb. Integrated Boom, Wheel Lift, (2) Safety Straps, (2) Side Entry Tool Boxes, Rear Snatch Block Anchors, FMVSS 108 Lamp Group, Safety Chain Pockets, (2) Safety Chains, Back Up Alarm, Auto Grip II Wheel Lift System, Dual 9,000lb Planetary "Warn" Winch w/ 3/8" x 100' Cable, Cable Tensioner, & Dual Control Stations. Body# 408TA07442H18

AutoGrip Crossbar (408-G2)
Carbon Steel Body - 86" Wide (408-G2)
Twin Line (408-G2)


Accessories
3" Fender Flares ABS plastic Verison

ACC: Air Compressor Kit, Viair
ACC: Air Hose Reel
ACC: Air Inflate Kit:
ACC: Broom & Handle
ACC: Fire Extinguisher, 5 lb.:
ACC: Fuel Can, Gas, No Spill Jill, 2.5-Gallon
ACC: Jack, 2.5-Ton, Aluminum/Steel, Torin
ACC: Lug Wrenchs, 14" Metric/20" Standard
ACC: Shovel (F)AMES1572700; (W)Shovel; (G)Ame73-1564500
ACC: Triangle Kit
B/M: Bracket Kit, Steel - required for all Light-Duty Wreckers
B/M: Circuit Breaker Bracket
B/M: Dollie Axle Mounts, 6-Piece, Rail-Cap Mount
B/M: Dollie Mounts, 45-Degree Slanted, for 4:80 Collins Dollies, Pair
B/M: Fuel Can Bracket, 2.5-Gallon, No Spill Jill, Steel
B/M: Lightbar Brackets, Fold-Down, Aluminum, Pair,
BOD: Body Dress-Plate, Front Wrecker Body Panels, Chevron, Diamond Plate
BOD: Body Dress-Plate, Rear Tailboard, WCTE Diamond Plate, Pair
BOD: Mudflaps, 24" x 18", Pair
BOD: Rail Caps, Diamond Plate, Pair
HYD: Ball Valve (Shut off for Hydraulic Tank) 1-1/4" or 1"
LB: Legion, 12-Head, Red, 60"
LIT: Breaker, 100-Amp
LIT: Jumpstart, Plug-Mount Kit, STC, 25' Cable, STC
LIT: Marker lights ICC Light Bar, Red, Clear-Lens, LED
LIT: PTO Light, LED
LIT: Strip Lights, 18", White, LED, in Wrecker Toolboxes, Pair
LIT: Strobes, Amber Grille Lights, ST-6 Super-Thin, Pair, Chrome Bezels, Backing Plates, Wire Harness
LIT: Tow Light Bag with LED Tow Lights and Magnet Boots
LIT: Tow Light Socket, 4-Pin, Female
LIT: Worklights, 4" Round, LED HD, Pair, Mounted on Pylon, 1200 Lumens
LIT: Worklights, Rectangular, LED HD, Pair, for Lower Worklight (Required on LCG)
SH: Shop Supplies
TB: PolyFloor, Black, 50 Squares
TB: PolyFloor, Installation
TB: Tray, Floorjack, Slide-In
TOW: Chain, Recovery, 10', 5/16", Grade 80, Cradle Grab Hooks, Tagged & Certified, Single
TOW: Dollies, Collins, 4:80 Tires, Aluminum Wheels, Aluminum Crossrails, Complete Set
TOW: Flare Case (Case Only)
TOW: Flares, 6 (F)0730(x6); (W)7703605(x6); (G)100783(x6)
TOW: Hooks, Self-Locking, 5/16", Grade 80, for Safety Chain, Pair
TOW: Lumber, 4" x 4"s, 48" & 60"
TOW: Ratchets, 2", Wide-Handle, Finger-Hook, Pair
TOW: Snatch Block, 4-Ton
TOW: Strap Kit with Bag, Motorcycle, Wrecker, B/A
TOW: Straps, Lasso, D-Ring, Pair
TOW: Tiedowns, Dollie, Ratchets and Straps, Pair
TOW: Trailer Ball Kit, Convert-A Ball
TOW: Trailer Hitch Plate, Chevron, Auto Grip
TOW: Winch Cable, 3/8", 100', Steel Core, Self-Locking Hook




Notes
Paint body sides and center section magnetic metallic
Additional accessories:
Kustom pylon
2 ammo can brackets
Powder coat ammo can brackets and all diamond plate--liquid smoke metallic
Diamond plate for dolly mounts
D.C. Outlets mounted passenger side of cup holder. Wire hot
Custom deck tray for lumber
Viar outlet on rear passenger side
Flare holder behind the passenger seat.