258ALP
All Wreckers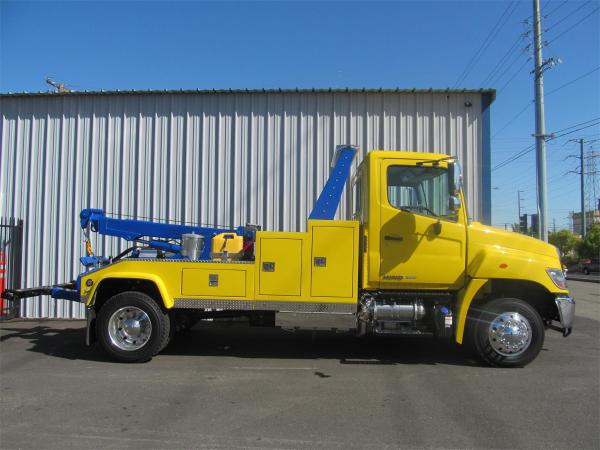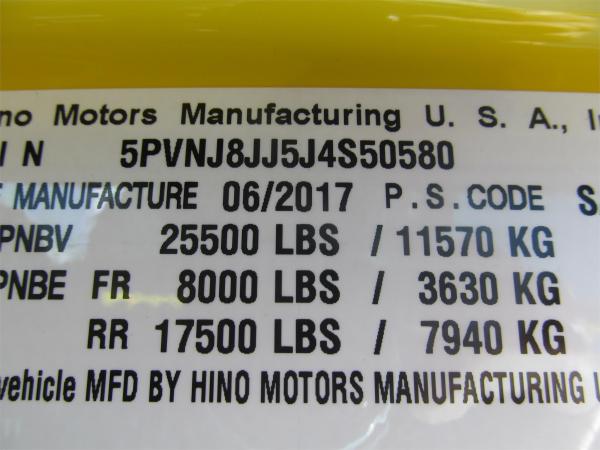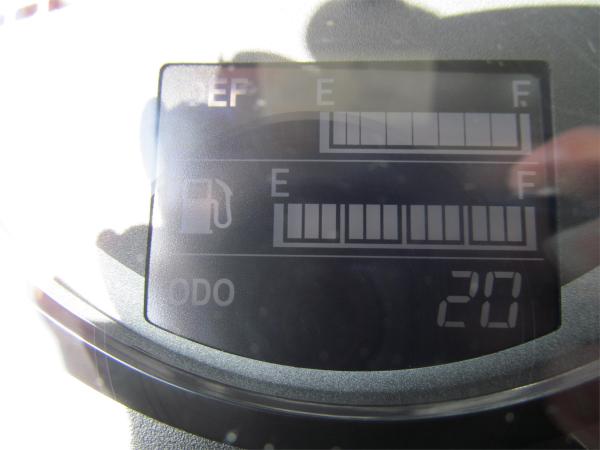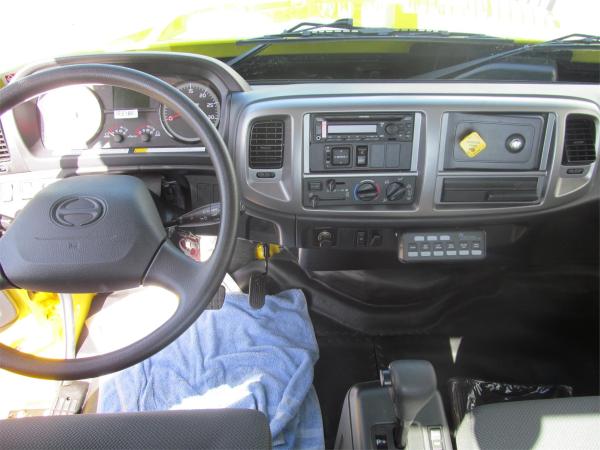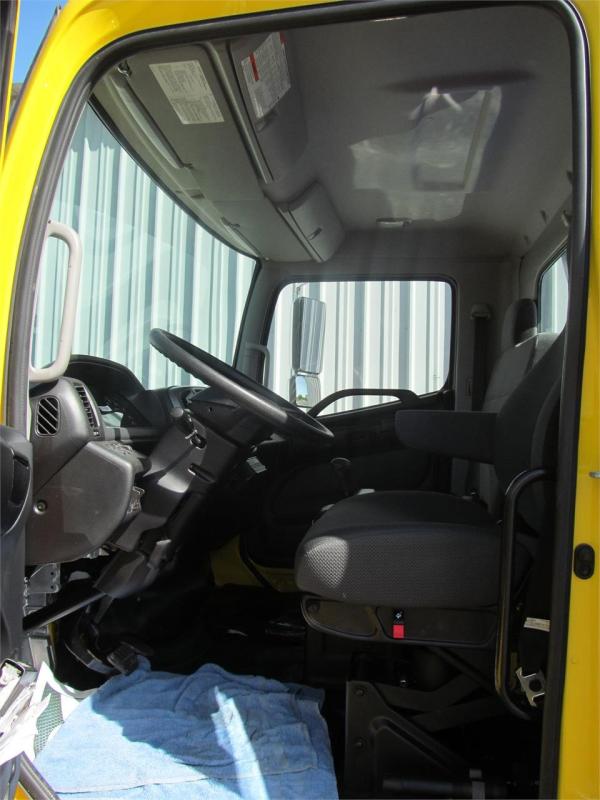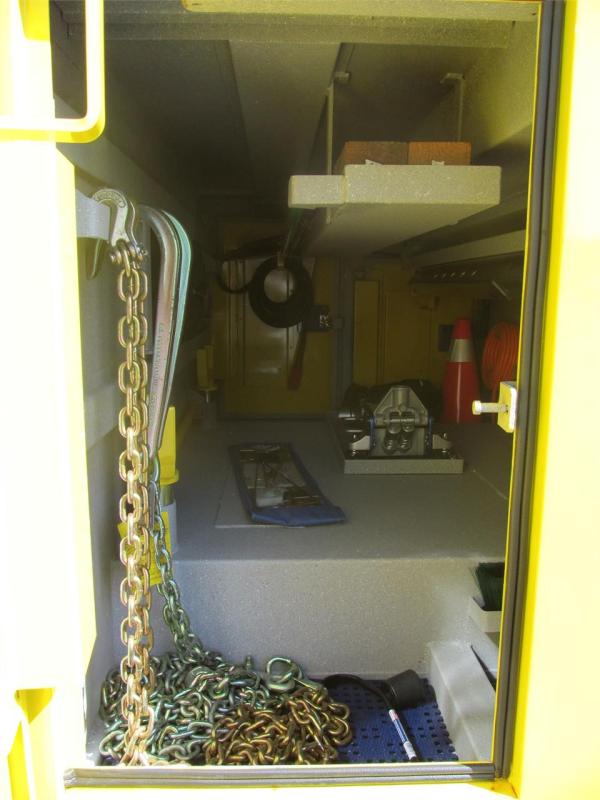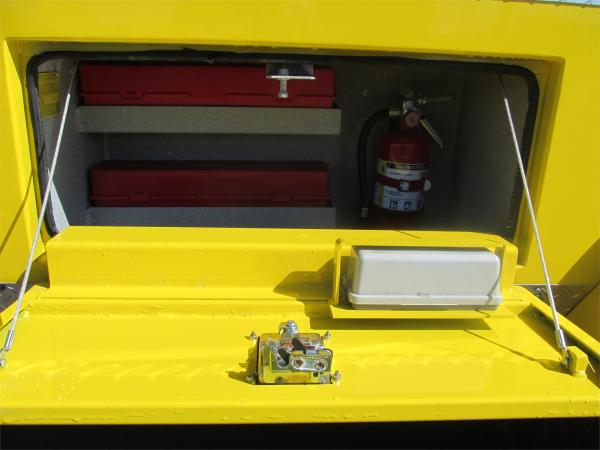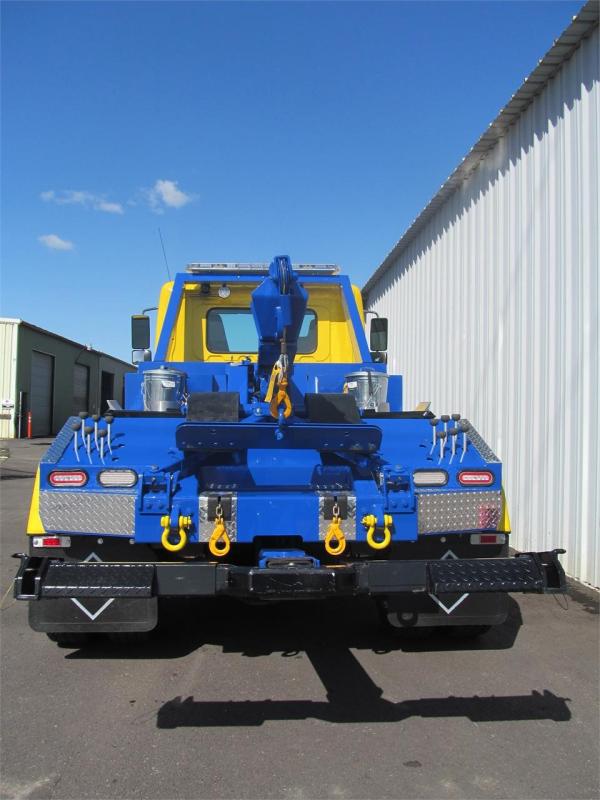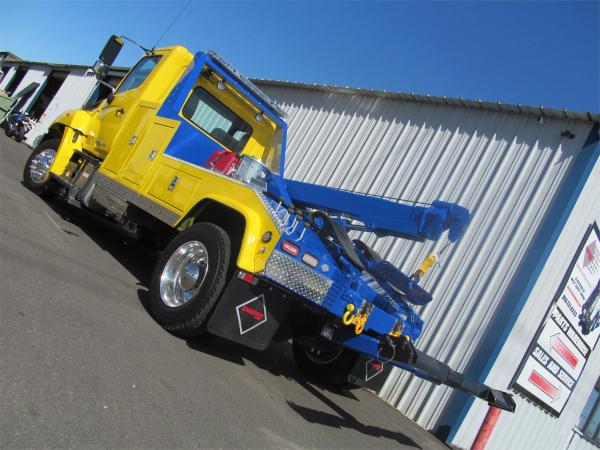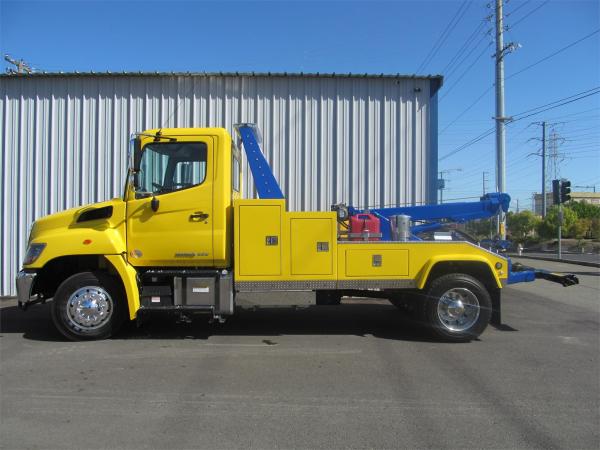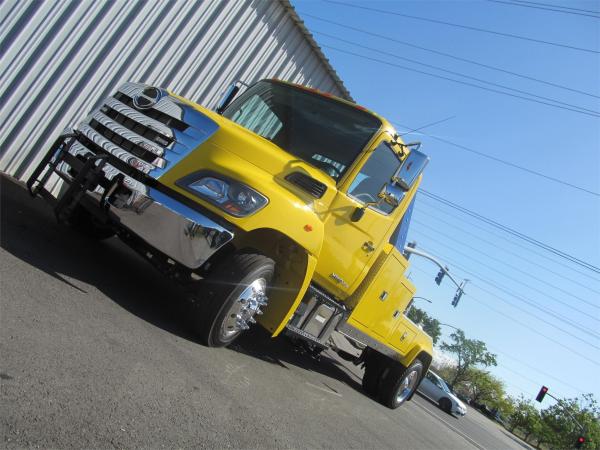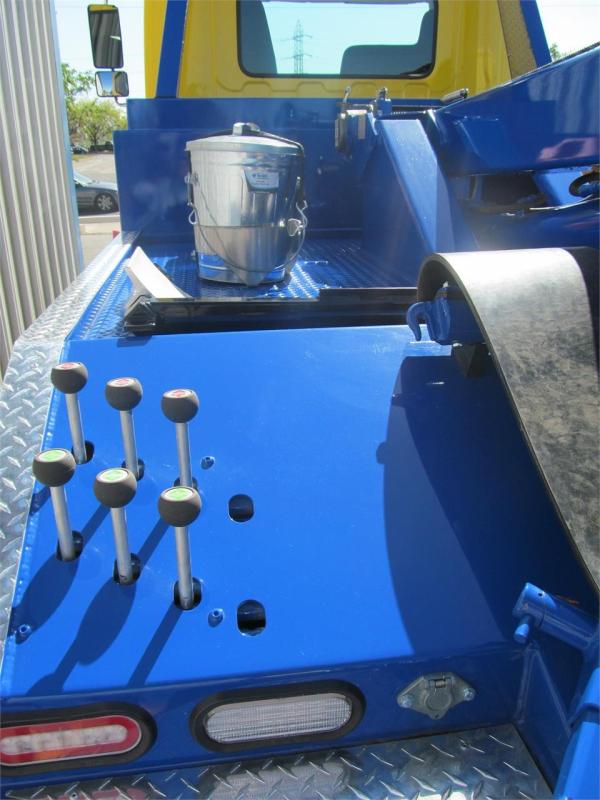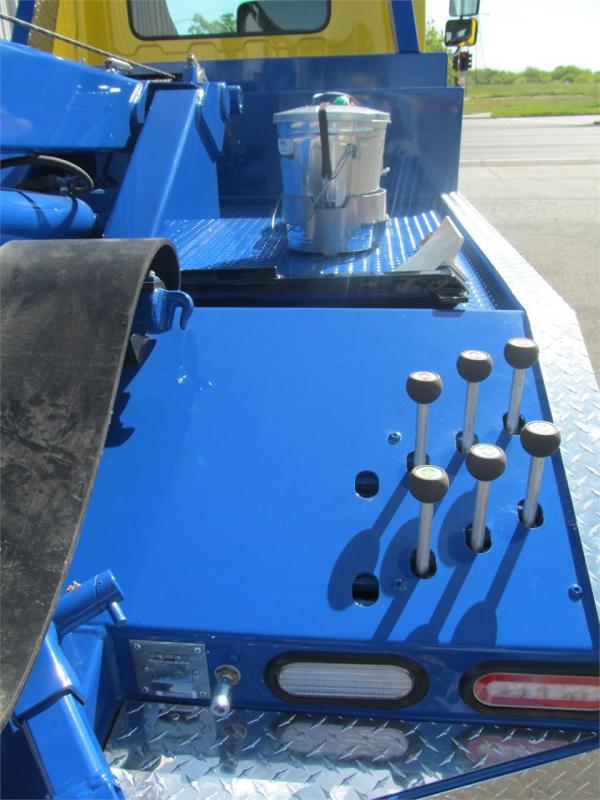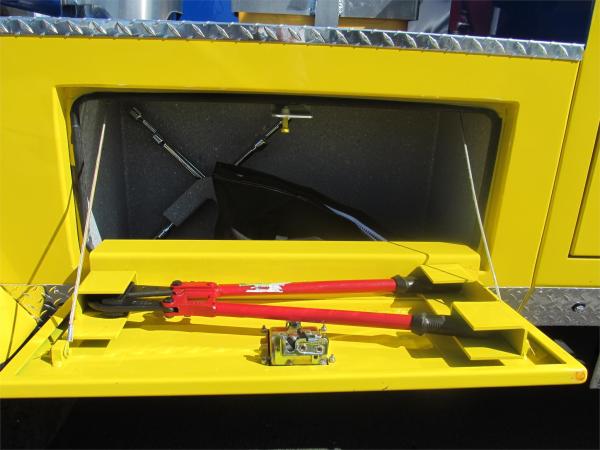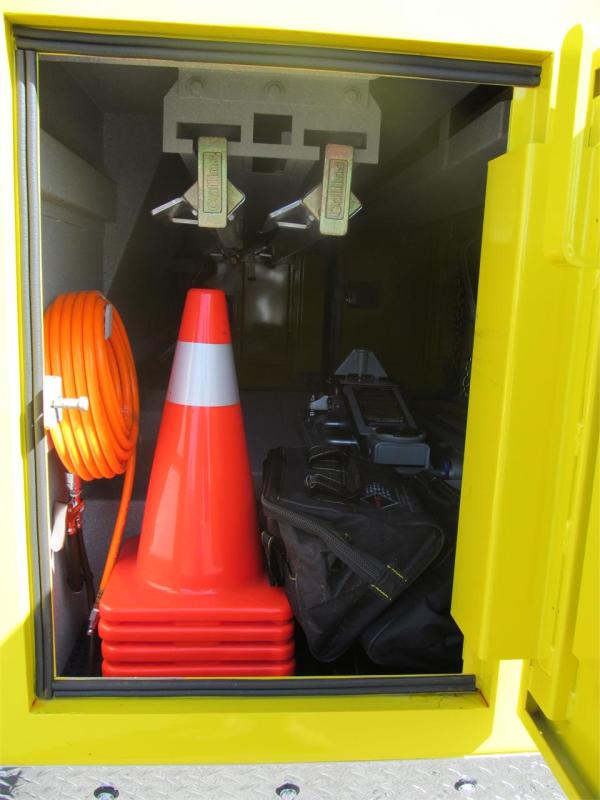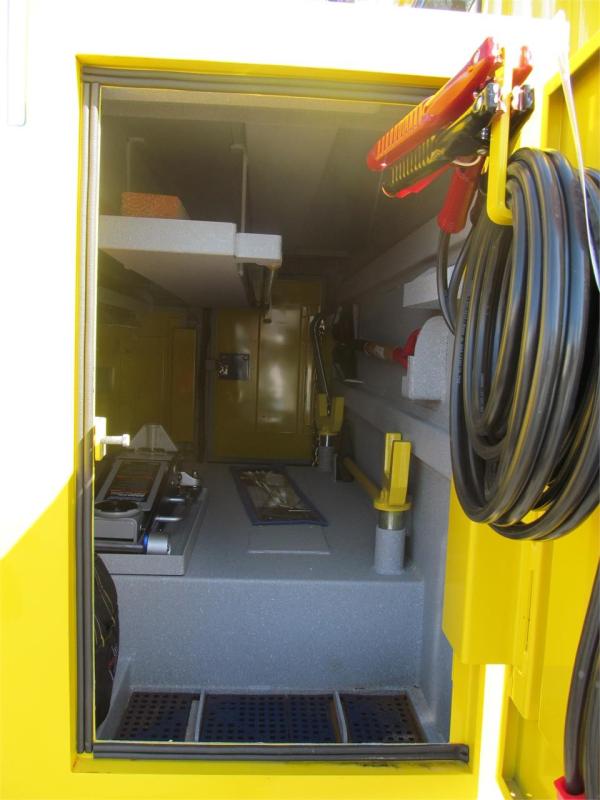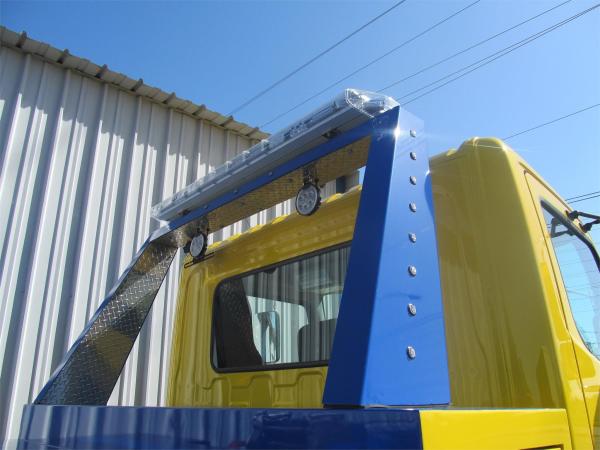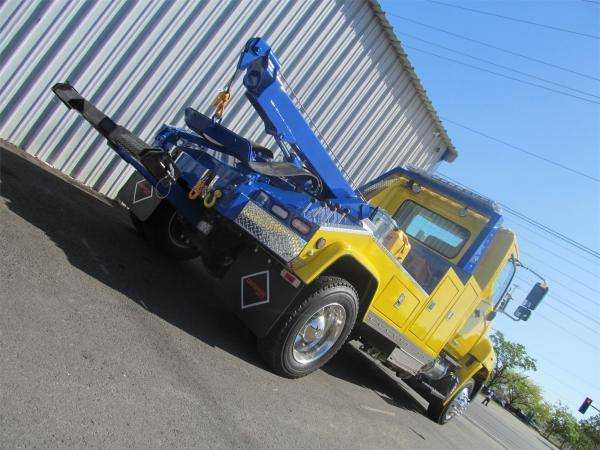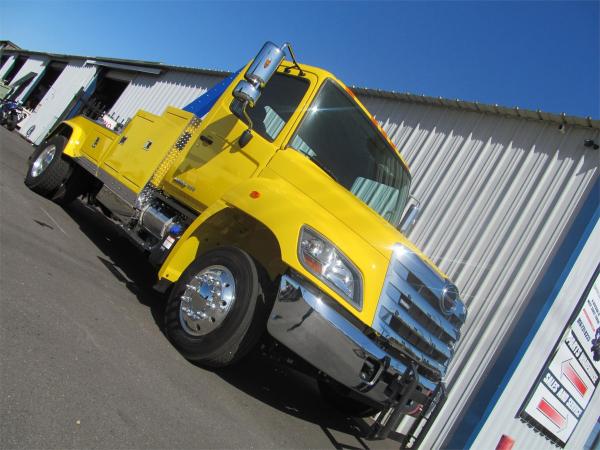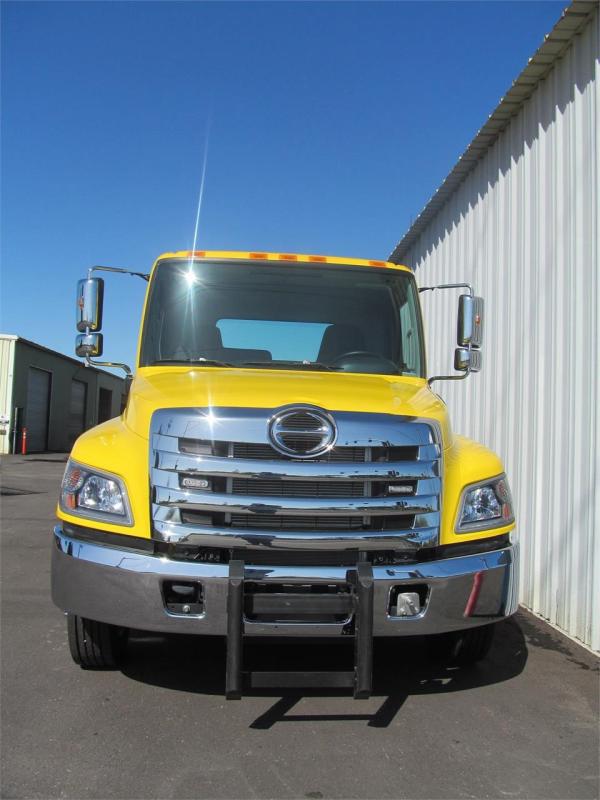 Equipment Overview
| | |
| --- | --- |
| Price | $112,871 |
| Make | HINO |
| Model | 258ALP |
| Year | 2018 |
| Stock # | 8728 |
---
Need Assistance?
800-724-8766
---
Specifications
A/C Condition: New
Air Conditioning: Yes
Axle: Single
Cab: Standard Cab
Color: Yellow
Cruise Control: Yes
Differential Lock: No
Dot: Yes
Drive: 4x2
Driver Position: Left Hand Drive
Gross Vehicle Weight: 25500
Gross Vehicle Weight Rating: Class 6
Headache Rack: No
Heated Mirror: Yes
Hours Meter Inaccurate: 0
Lift Axle: No
Mileage: 2131
Mileage Type: Miles
Navigation: No
Num Speeds: 6 Spd
Overdrive: Yes
Power Locks: Yes
Power Steering: Yes
Power Windows: Both
Ratio: 4.11
Rear Axle Lbs: 17500
Super Singles: No
Suspension: Spring
Tilt Telescope: Yes
Tires: 245/70R 19.5
Transmanufacturer: Allison
Transmission: Automatic
Transmission Rebuilt: No
Wet Kit: No
Wheels: Aluminum
General Description & Dealer Notes
2018 260 HP Auto. Allison Automatic. Exhaust Brake, Air Brake package. 8,000lb front Axle 17,500 Rear Axle. 52 Gallon Aluminum tank. 19,000lb Spring suspension. Power Group, AM/FM CD player. Air ride driver seat. Two man passenger seat, cruise control, Idle up, chrome bumper -Aluminum wheels. 19.5 245/70R Tires 25,500 GVWR 108" CA
Chevron 408 w/ 8 Ton Hydraulic Recovery Boom, 9,000lb Planetary Winch, Cable Tensioner. 4,000lb Wheel Lift, Power Tilt, (2) Safety Straps, Left & Right Side Entry Tool Box, Rear Snatch Block Anchors, FMVS 108 Lamp Group, Safety Chain Pockets, (2) Safety Chains, Back Up Alarm, 18 GPM Direct Mount Pump, 3/8" x 100' Cables, Cable Tensioners, & Straps & ratchets for Wheel Lift. Underlift - 6,000lb Rating on Frame forks. Body Serial # 040816393
Hot Shift PTO (Allision or Aisin - 6 Bolt)
3" Fender Flares (Pair)
42" Angled Steel
Tow Sling w/Chains (408)
Installation
Body Dress Up Kit (LD)
Dollies
Fender Install (LD)
Fire Extinguisher
Freight
Hot Shift PTO - LD, CC, HD
In-Dash Switch Panel
Jump Start Kit
Light Bar (LD/CC)
Light Duty Wrecker (Foreign Chassis)
Misc. Labor
Saddle Box (Each) LD
Steel Pylon Dress Up Kit
Switch Panel Harness (Required for all LD Installs)
Tow Sling (LD)
Work Lights (Pair)
DAA
ACC: Air Hose, 50': (F)7092RMA-600; (W)69711; (G)RR30806
ACC: Air Inflate Kit: (F)68272; (W)68271; (G)61387
ACC: Boltcutters, 24"
ACC: Broom & Handle (F)OSB77003+81251; (W)00526CRNM; (G)AME63-15/16X60 + WEI40-25238
ACC: Cone, 18", Single: (F)CN-186R; (W)53858A; (G)100476
ACC: Driver Essentials Bag
ACC: Fire Extinguisher, 5 lb.: (F)466425; (W)B500T; (G)USA10-22
ACC: First Aid Kit: (F)ACE6060; (W)50503L; (G)20229
ACC: Flashlight with DC Charger, Streamlight LED PolyStinger
ACC: Fuel Can, Diesel, 5-Gallon, Yellow
ACC: Fuel Can, Gas, 5-Gallon, Red
ACC: Fuel Can, Water, 5-Gallon, Blue
ACC: Jack, 2.5-Ton, Aluminum/Steel, Torin
ACC: Lockout Kit, Basic
ACC: Lug Wrenchs, 14" Metric/20" Standard
ACC: Pry Bar, 60"/51" (F)AMES1160100; (W)50020; (G)PPB-51
ACC: Shovel (F)AMES1572700; (W)Shovel; (G)Ame73-1564500
ACC: Splitting Maul (F)AMES1113115200; (W)Maul Axe; (G)TJ-8H
ACC: Trash Can, 4-Gallon, Steel
ACC: Triangle Kit
B/M: Bracket Kit, Steel - required for all Light-Duty Wreckers
B/M: Bungee Strap, Single
B/M: Circuit Breaker Bracket
B/M: Fuel Can Bracket, 5-Gallon, Deck-Mount, Aluminum, Single
B/M: Jumpstart/Air Coupler Bracket, Universal
B/M: Lightbar Mounts, Round Stainless Steel, Pair - Designed to reduce wind noise
B/M: Switch Panel Bracket, BR995, Freightliner
B/M: Trash Can Ring, 4-Gallon, Deck-Mount, Aluminum
BOD: Body Dress-Plate, Front Wrecker Body Panels, Chevron, Diamond Plate
BOD: Body Dress-Plate, Lower Contour, WCTE Diamond Plate
BOD: Body Dress-Plate, Rear Tailboard, WCTE Diamond Plate, Pair
BOD: Chain Pocket Guards, WCTE Diamond Plate, Pair
BOD: Mudflap Weights, WCTE, Stainless Steel, Pair
BOD: Mudflaps, 24" x 18", Pair
BOD: Rail Caps, Diamond Plate, Pair
FSP: Bumper Buddies with Reinforcement Kit, 22" Version
HYD: Ball Valve (Shut off for Hydraulic Tank) 1-1/4" or 1"
LB: Torrent, 14-Head, Amber with Alternating Rear Flashers, 60"
LIT: Breaker, 80-Amp
LIT: Bullet Light, 3/4", Amber Clear-Lens for Wrecker Body
LIT: Control Panel, 9-Button with TA Option, Brooking (F) FSW-995 KIT; (W)BR995; (G) GWTE-995 KIT
LIT: ICC Lights, Three, 3/4", Red, Round for DOT Light on Pylon
LIT: Jumper Cables Only, 25', 500-Amp, Associated - add Mount Option
LIT: Jumpstart Flush Mount (no Cables), 500-Amp, Associated
LIT: Junction Box, 10-Pole
LIT: Marker Lights Flash Option Body
LIT: Marker Lights, Clear-Lens, for Body Option
LIT: PTO Light, LED
LIT: Pigtail, 2-Prong on Roll (note feet used)
LIT: S/T/T, Halo Lights, 6" Oval, Pair, Red, Clear Lens (Chevron 408 wreckers)
LIT: Strip Light, 18", Cool White, LED, for Night Rider package
LIT: Strip Lights, 18", White, LED, in Wrecker Toolboxes, Pair
LIT: Strip Lights, 36", Amber, LED, Pair, Undercab
LIT: Strobes, Amber Grille Lights, ST-6 Super-Thin, Pair, Chrome Bezels, Backing Plates, Wire Harness
LIT: Strobes, Amber, Vertex, with Chrome Bezels, Pair
LIT: Tow Light Bag with LED Tow Lights and Magnet Boots
LIT: Worklights, 4" Round, LED HD, Pair, Mounted on Pylon, 1200 Lumens
LIT: Worklights, Rectangular, LED HD, Pair, for Lower Worklight (Required on LCG)
SH: Air Coupler, Front (F) 27808; (W) Auto Coupler; (G) 68237
SH: Air Coupler, Rear (Wrecker) (F) 27808; (W) Auto Coupler; (G) 68273
SH: Shop Supplies
TB: Bunks, Dollie, 4:80, SS Door, Pair
TB: PolyFloor, Blue, 10 Squares
TB: PolyFloor, Installation
TB: Tray, Floorjack, Slide-In
TB: Tunnel Box, 48", Chevron, Step-Up, Includes Brackets, Gas Shocks, Vents
TOW: Chain, Recovery, 20', 5/16", Grade 70, Cradle Grab Hooks, Single
TOW: Chains, 10', 15" J-Hooks, Grade 70, Pair
TOW: Dollies, Collins, 4:80 Tires, Aluminum Wheels, Aluminum Crossrails, Complete Set
TOW: Flare Case (Case Only)
TOW: Flares, 6 (F)0730(x6); (W)7703605(x6); (G)100783(x6)
TOW: Hooks, Self-Locking, 5/16", Grade 80, for Safety Chain, Pair
TOW: Lumber, 4" x 4"s, 48" & 60"
TOW: Snatch Block, 4-Ton
TOW: Strap Kit with Bag, Motorcycle, Wrecker, B/A
TOW: Strap, Steering Wheel
TOW: Tiedowns, Dollie, Ratchets and Straps, Pair
TOW: Trailer Ball Kit, Convert-A Ball
TOW: Trailer Hitch Plate, Chevron, Standard
TOW: Winch Cable, 3/8", 100', Steel Core, Self-Locking Hook
WH: Hub Covers, Front, Stainless Steel, Pair
WH: Hub Covers, Rear, 10-Lug with 8.25" Axle, Pair
WH: Hubcap Tool
WH: Lug Nut Cover, 33 mm Front, SS, 2-9/16"
WH: Lug Nut Cover, 33 mm Rear, SS, 2-1/16"
Express Financing
Get Pre-Approved
Get a
FR8Star Shipping Estimate