F650 XL SD
All Carriers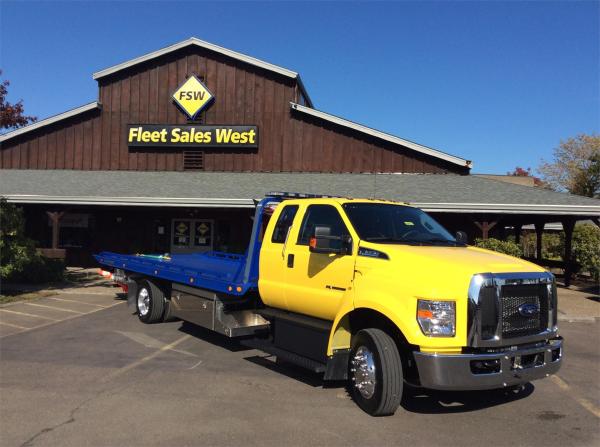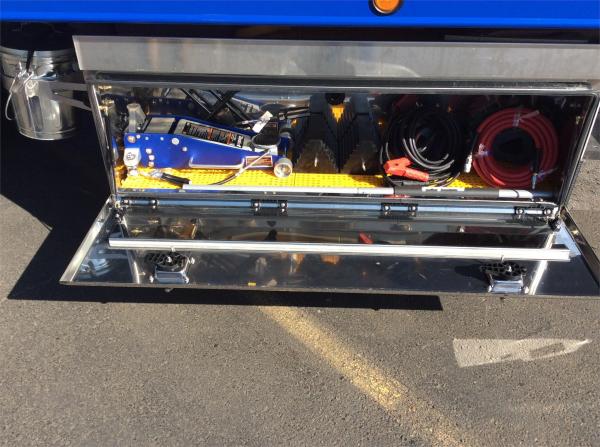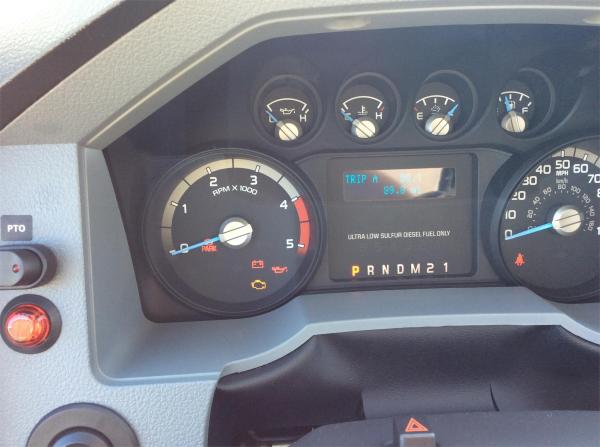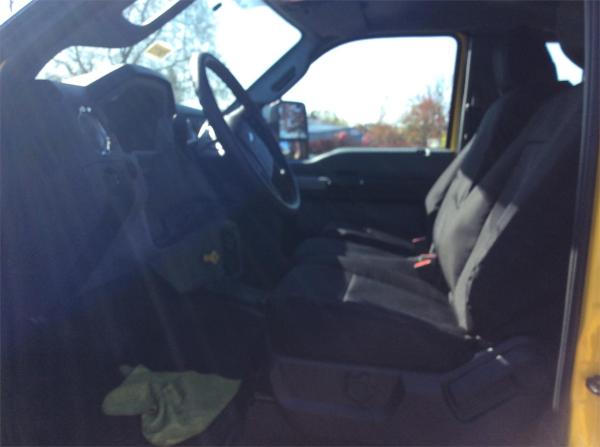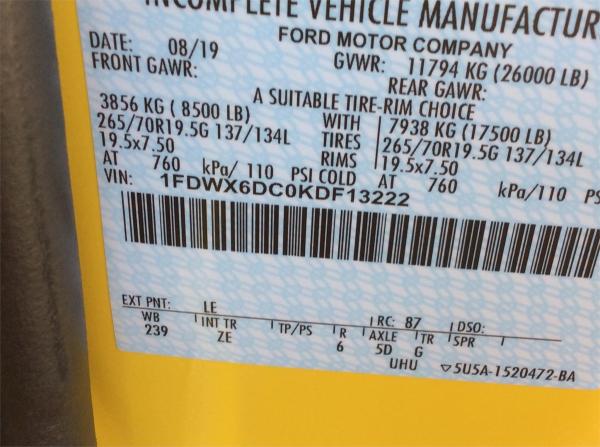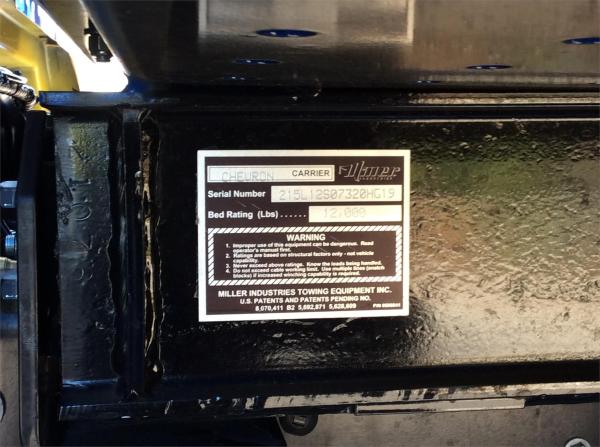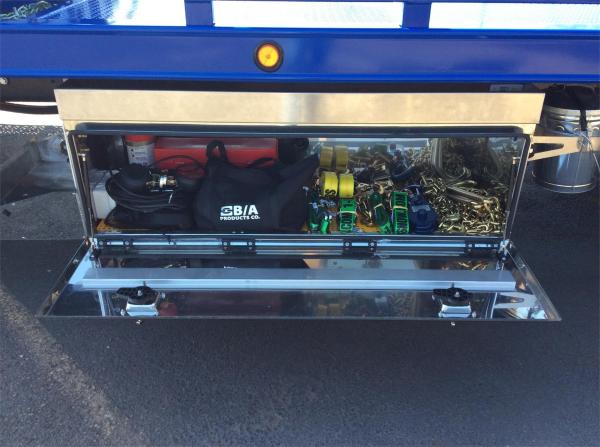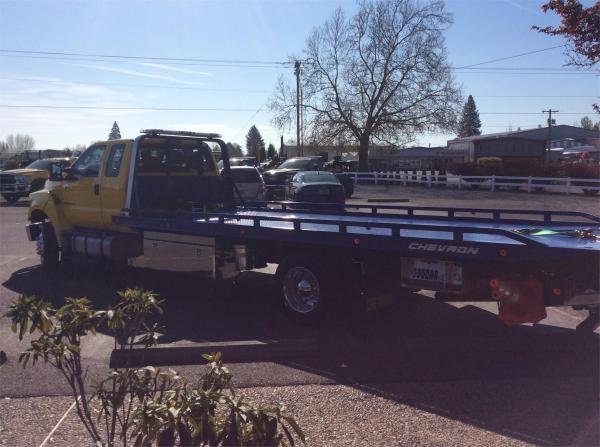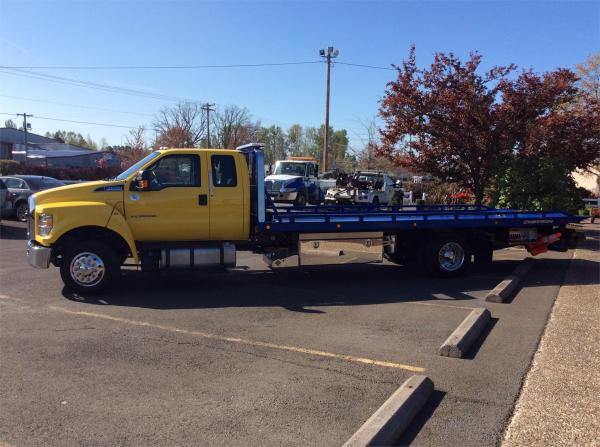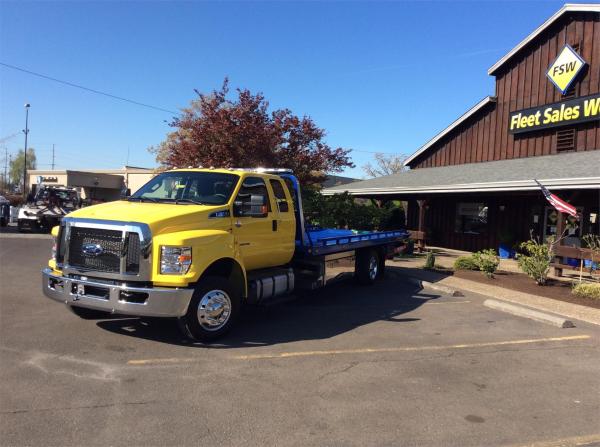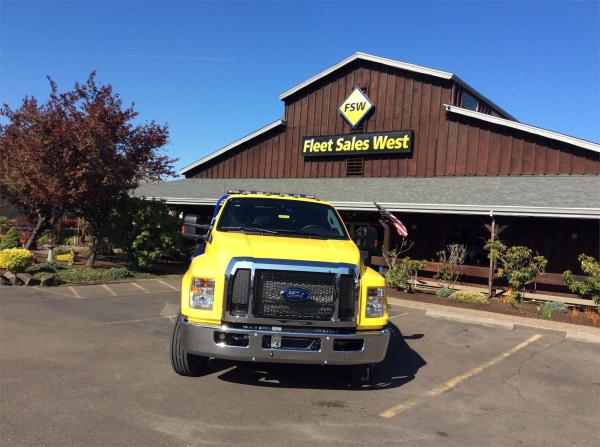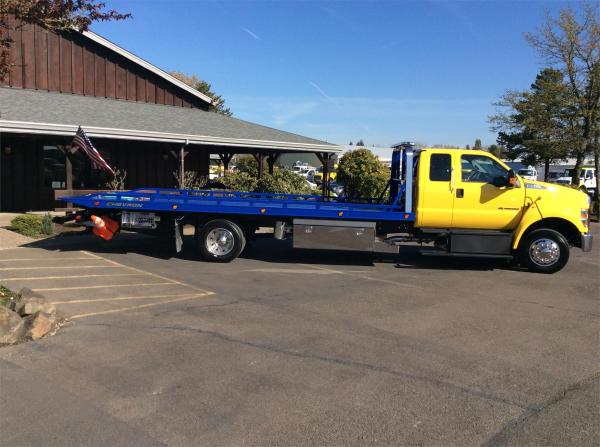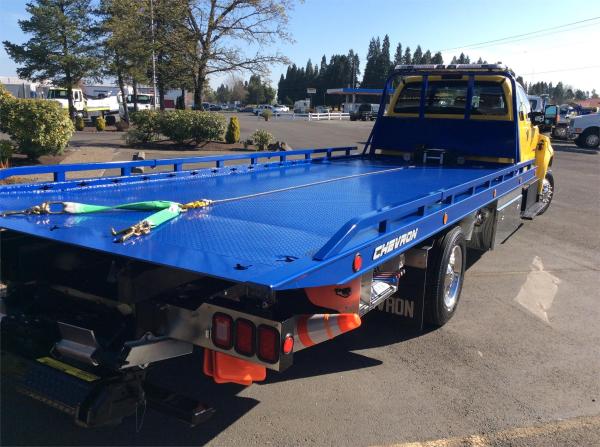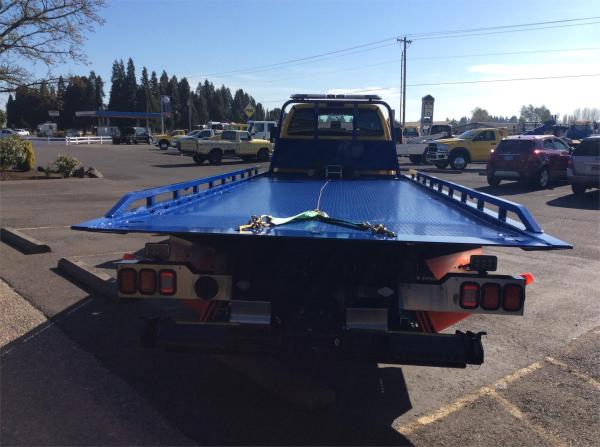 Equipment Overview
| | |
| --- | --- |
| Price | $107,340 |
| Make | FORD |
| Model | F650 XL SD |
| Year | 2019 |
| Stock # | 1000694 |
---
Need Assistance?
800-724-8766
---
Specifications
A/C Condition: New
Air Conditioning: Yes
Axle: Single
Cab: Extended Cab
Collisionmitigationsystem: No
Color: Yellow
Cruise Control: Yes
Differential Lock: No
Drive: 4x2
Driver Position: Left Hand Drive
Dual Exhuast: No
Engine: Ford
Engine Brake: Yes
Engine Size: 6700.0
Front Axle Lbs: 8500
Fuel Type: Diesel
Gross Vehicle Weight: 25500
Headache Rack: No
Heated Mirror: Yes
Horsepower: 270
Lift Axle: No
Mileage: 89
Mileage Type: Miles
Navigation: No
Num Speeds: 6 Spd
Overdrive: Yes
Power Locks: Yes
Power Steering: Yes
Power Windows: Both
Ratio: 5.13
Rear Axle Lbs: 17500
Super Singles: No
Suspension: Air Ride
Tilt Telescope: Yes
Tires: 245/70R 19.5
Transmanufacturer: FORD
Transmission: Automatic
Transmission Rebuilt: No
Wet Kit: No
Wheels: Aluminum
General Description & Dealer Notes
Ford F-650SC 270HP 6.7L 6SP Auto. Air Brake Package. Air Dryer. Exhaust Brake. 8.5K Front Axle,&Suspension. 17,500lb Rear Axle. 19,000lb Air suspension With Dump. Chrome Bumper. Power Mirrors. Power Package. Idle Up, A/C. Cruise. 65 Gallon alum. Tank. AM/FM CD player w/Sync. Tilt Wheel. 40/20/40 Split Bench. Rear Bench. Air horn. Synth.axle fluids. 245/70R 19.5 Tires. Aluminum Wheels. Front stabilizer bar, Voltmeter. 26,000 GVWR
Chevron 21.5' Steel LCG-12 (Low Center of Gravity) Carrier w/ Wheel Lift, 3/16 Deck Plate, 2x2 Corten Tube Crossmembers on 8 inch Centers, (4) Rear Chain Locks, (2) Front Chain Locks, (6) Floor Plate Chain Locks (3 per side), 8K Ramsey winch, 3/8" x 50' Winch Cable, Illuminated Dual Controls, FMVSS 108 Lamp Group Shock Mounted Lighted, Direct Mount Pump, Cable Roller Guide w/ Tensioner, Winch Free Spool Extension, Back-Up Alarm, (2) Safety Chains, Mechanical Anti-tilt, Black Body Paint, 102" Wide Body, Inboard Tilt Cylinders, Floor Level Roll Formed w/ Punched Stake Pockets, 4,000lb Wheel Lift w/ Releasable L Arms, Fully Hydraulic Wheel Lift, (2) Safety Straps & Ratchets, (2) Rear Safety Chains, Body Lock w/ Nylatron Toller Bearings, & 12,000lb Deck Load Rating. Body# 215L12S07320HG19
3/16" Deck Plate (10-20, Steel)
Conventional Wheel-Lift (10-16)
Standard Approach Plate (Steel)
0- Lights on Pylon
102" Wide (12-40, Steel)
21.5' (10-16)
5-Light Configuration (10/12 Series)
6-Spool Capable
9,000 Lb. Planetary (Required on 20-1/2' LCG, 10-16)
Air Free Spool, Driver & Passenger Side - Deck Winch(10-16)
Bed Mtd. Cab Protector (Chv 10-40)
Floor Level Roll Formed w/ Removable Steel Tube Rail (Steel)
LoadRite Gen II (10-16 Chevron)
Marker Lights - 2.5" Round
Steel Tube Drop-in L-Arms (4000 Lb., 10-20)
Accessories
9-Wire Loop Cable Option (10-40)
Muncie (New FR6Q) 2011 - Current Ford Super Duty w/ Hydraulic Pump
Installation
10 - 16 Car Carrier
Fire Extinguisher
Hot Shift PTO - LD, CC, HD
In-Dash Switch Panel
Jump Start Kit
Light Bar (LD/CC)
Misc. Labor
Rotation Kit (CC)
Toolbox (each, CC)
Work Lights (Pair)
Paint
Paint Body Sides Optional Color than Deck (10-16)
Paint Cab Protector Optional Color (10-40)
Paint Rem. Steel Tube Rails Optional Color (10-40)
DAA
ACC: Air Hose, 50': (F)7092RMA-600; (W)69711; (G)RR30806
ACC: Air Inflate Kit: (F)68272; (W)68271; (G)61387
ACC: Boltcutters, 24"
ACC: Broom & Handle (F)OSB77003+81251; (W)00526CRNM; (G)AME63-15/16X60 + WEI40-25238
ACC: Fire Extinguisher, 5 lb.: (F)466425; (W)B500T; (G)USA10-22
ACC: First Aid Kit: (F)ACE6060; (W)50503L; (G)20229
ACC: Fuel Can, Diesel, 5-Gallon, Yellow
ACC: Fuel Can, Gas, 5-Gallon, Red
ACC: Jack, 2.5-Ton, Aluminum/Steel, Torin
ACC: Lug Wrenchs, 14" Metric/20" Standard
ACC: Pry Bar, 60"/51" (F)AMES1160100; (W)50020; (G)PPB-51
ACC: Shovel (F)AMES1572700; (W)Shovel; (G)Ame73-1564500
ACC: Splitting Maul (F)AMES1113115200; (W)Maul Axe; (G)TJ-8H
ACC: Trash Can, 4-Gallon, Steel
ACC: Triangle Kit
B/M: Bungee Strap, Single
B/M: Circuit Breaker Bracket
B/M: Cone Mounting Bracket, Single, Behind Carrier Control Stations
B/M: Fuel Can Rack, 2-Can, Aluminum, behind Streamliner Toolbox
B/M: Jumpstart/Air Coupler Bracket, F650
B/M: Jumpstart/Air Coupler Bracket, Universal
B/M: Toolbox Brackets, LH/RH, with Air Fittings and E-Brake Cable Hole
B/M: Trash Can Ring, 4-Gallon, Aluminum, for Carrier
BOD: Mudflaps, WCTE, 24" x 24", Pair
FSP: 28" Traffic Cones with Reflectors
HYD: Ball Valve (Shut off for Hydraulic Tank) 1-1/4" or 1"
LB: ECCO™ 12 head Amber ALT. Flashers, WL, STT 3 year warranty
LIT: Breaker, 80-Amp, add 1 for each Jumpstart connection
LIT: Electrical Package, Hino - Main Harnesses + ATC Fuse Blocks
LIT: ICC Light Bar, Red, Clear-Lens, LED
LIT: Jumpstart, Rear 500AMP Box JSK plus Wire
LIT: Jumpstart,Front- Brooking Flush-Mount Kit, with 25' Cables
LIT: PTO Light, LED
LIT: Tow Lights, LED, 30' Cord, Round-Magnet
LIT: Worklights, 4" Round, LED HD, Pair, Mounted at Winch, 1200 Lumens
LIT: Worklights, Rectangular, LED HD, Pair, for Lower Worklight (Required on LCG)
SH: Air Coupler, Front (F) 27808; (W) Auto Coupler; (G) 68237
SH: Air Coupler, Passenger-Side Control Station SH: Air Coupler, Front (F) 27808; (W) Auto Coupler; (G) 68237
SH: Shop Supplies
TB: PolyFloor, Installation
TB: PolyFloor, Yellow, 50 Squares
TB: Toolbox Alum. 60" x 18" w/Top Tray Driver side (Econo Version)
TB: Tray, 18" Z-Bracket, FSW, Aluminum, SS Logo Plates
TOW: 8-Point Tiedown, Chain/Chain
TOW: Bridle, Chain, Cluster Hook Assemblies
TOW: Bridle, Polyester, Cluster Hook Assemblies
TOW: Chains, 10', 15" J-Hooks, Grade 70, Pair
TOW: Flare Case (Case Only)
TOW: Flares, 6 (F)0730(x6); (W)7703605(x6); (G)100783(x6)
TOW: Hooks, Self-Locking, 5/16", Grade 80, for Safety Chain, Pair
TOW: Load Binder, Lever, for 3/8"-1/2" Chain
TOW: Lumber, 4" x 4"s, 48" & 60"
TOW: Skate, Carrier, Single
TOW: Snatch Block, 4-Ton
TOW: Strap Kit, Motorcycle, Carrier, Canyon Dancer
TOW: Strap, Axle, 26", Single
TOW: Strap, Steering Wheel
TOW: Tiedown, Cluster, with Chain Ratchet
TOW: Trailer Ball Kit, Convert-A Ball
TOW: Wheel Chocks, Rubber, Pair
TOW: Winch Cable, 3/8", 50', Fiber Core, Self-Locking Hook
WH: Hub Covers, Front, Stainless Steel, Pair
WH: Hub Covers, Rear, 10-Lug with 8.25" Axle, Pair
WH: Hubcap Tool
WH: Lug Nut Cover, 33 mm Front, SS, 2-9/16"
WH: Lug Nut Cover, 33 mm Rear, SS, 2-1/16"
Notes;
Paint Body sides, rails, and pylon AAA blue
Express Financing
Get Pre-Approved
Get a
FR8Star Shipping Estimate