567
All Wreckers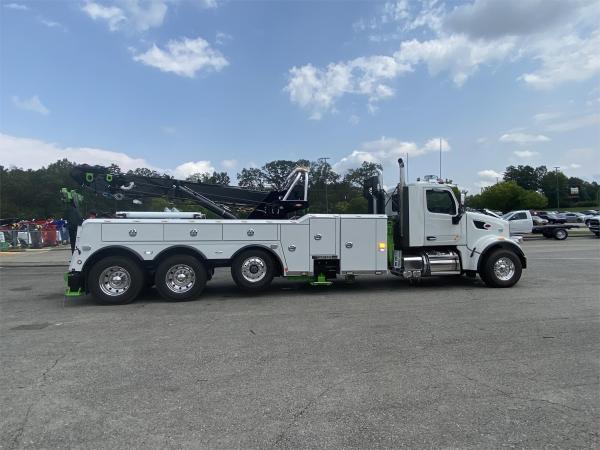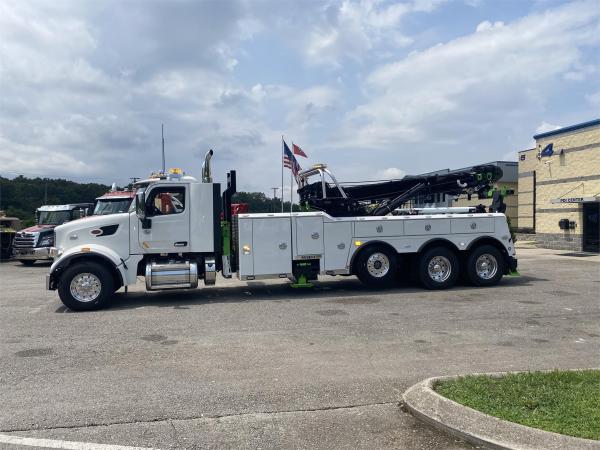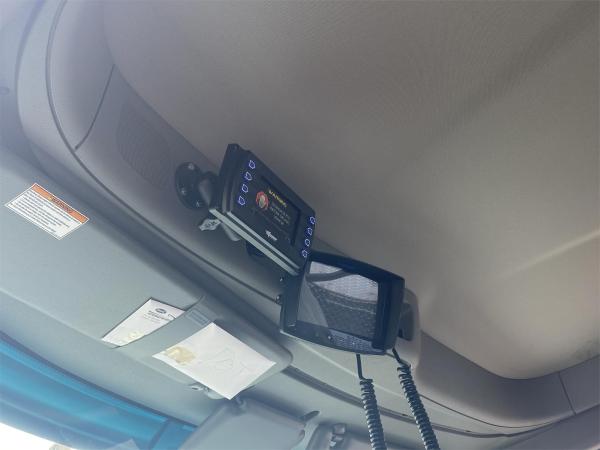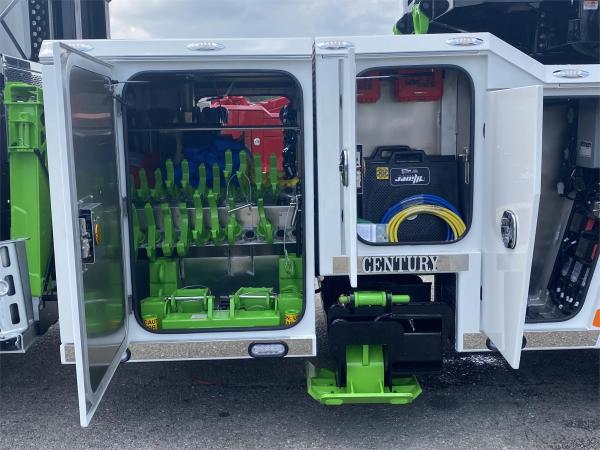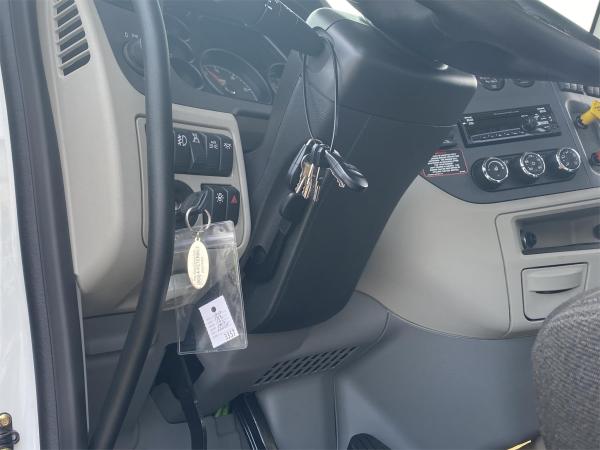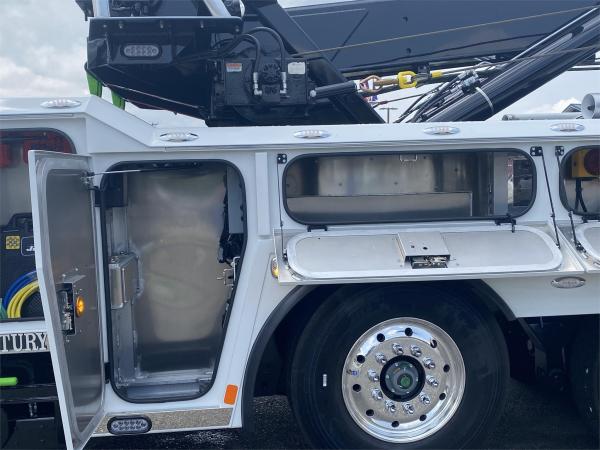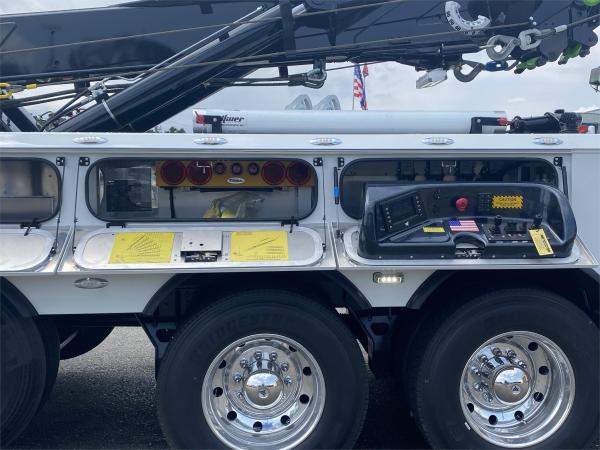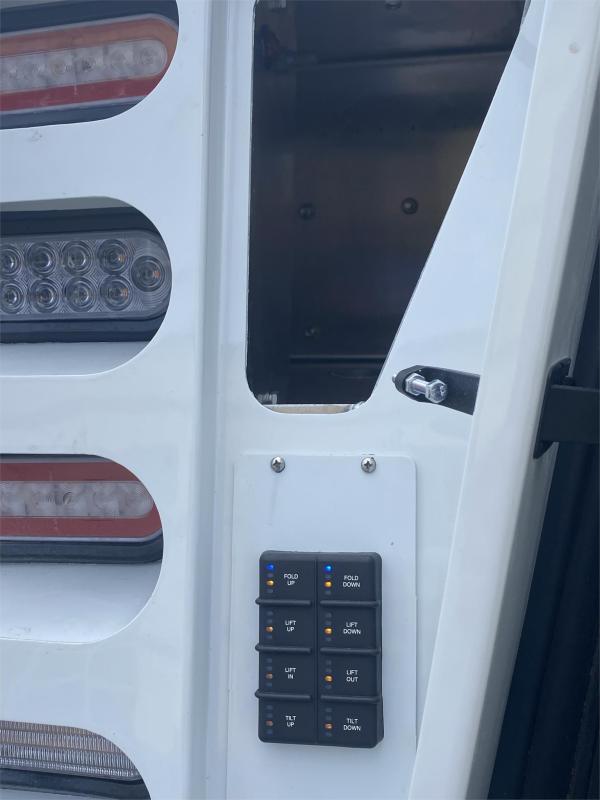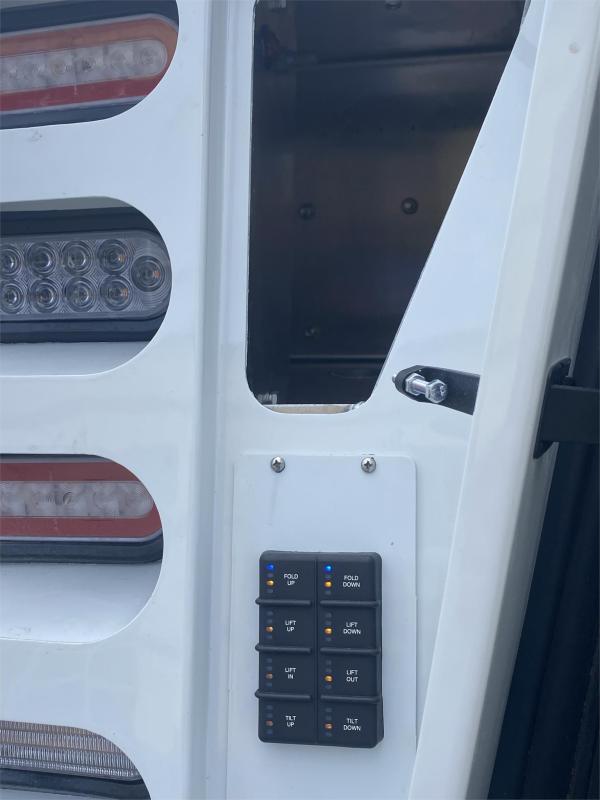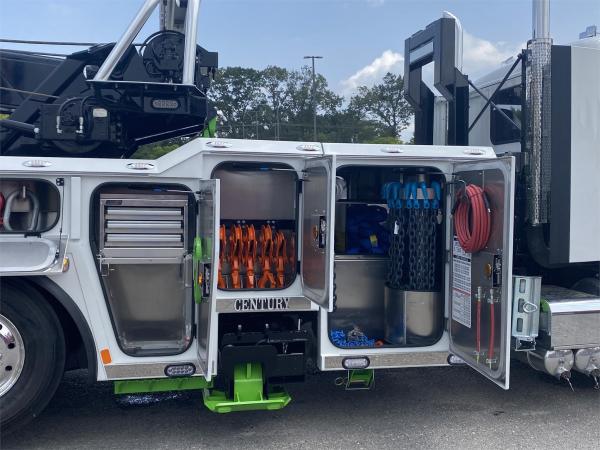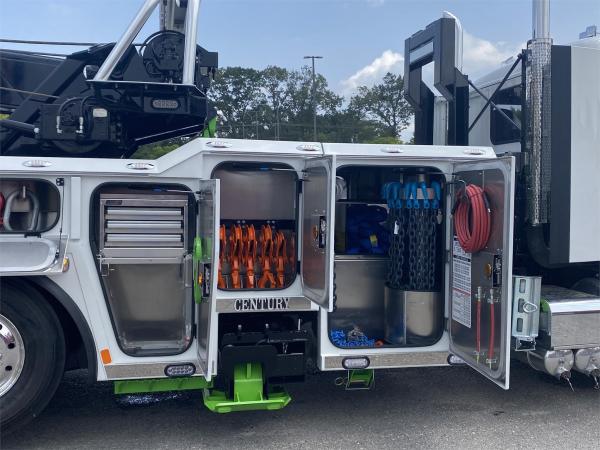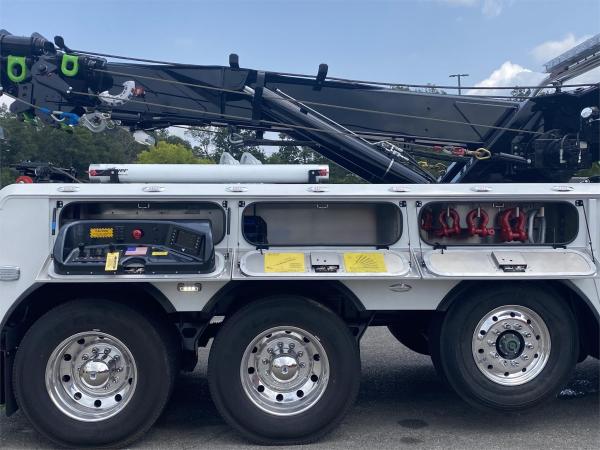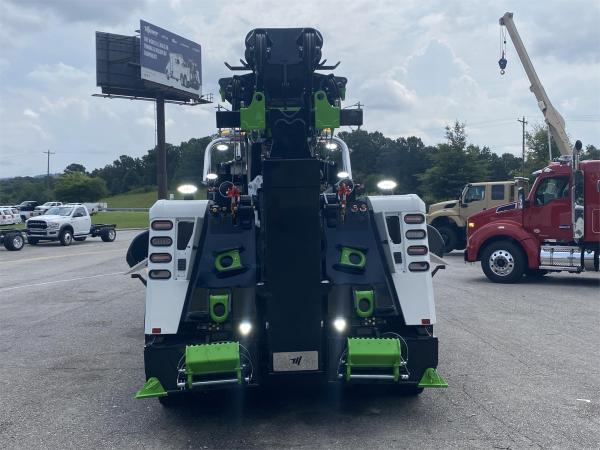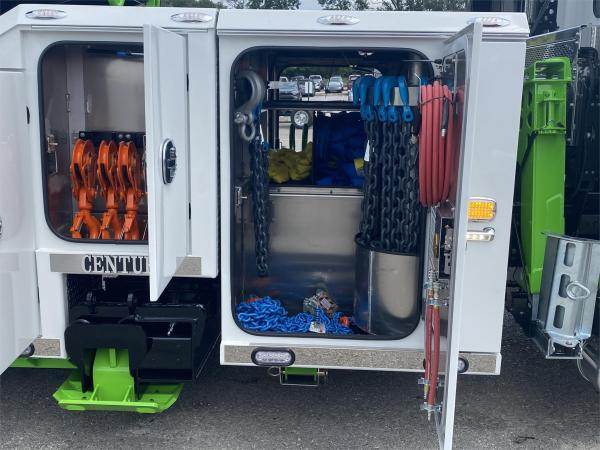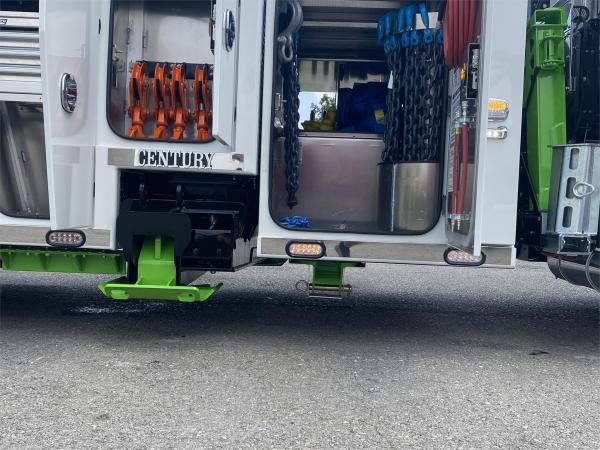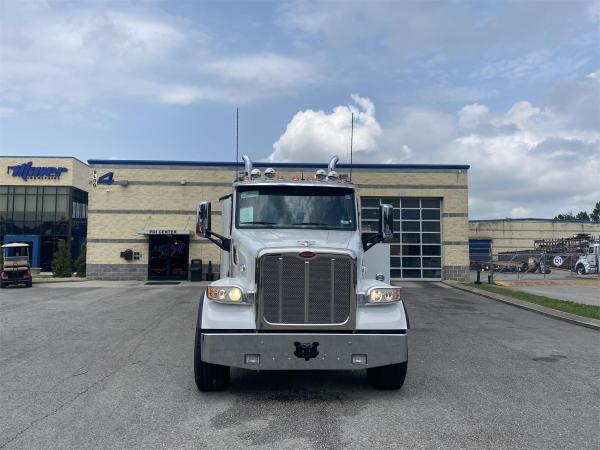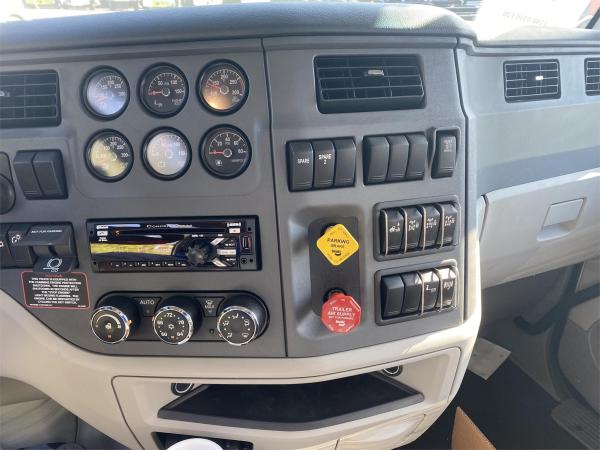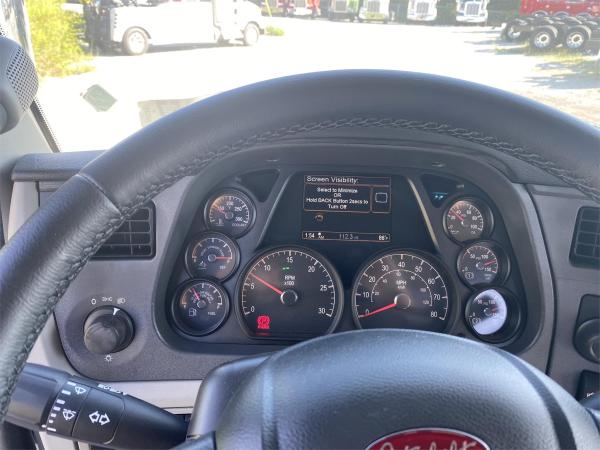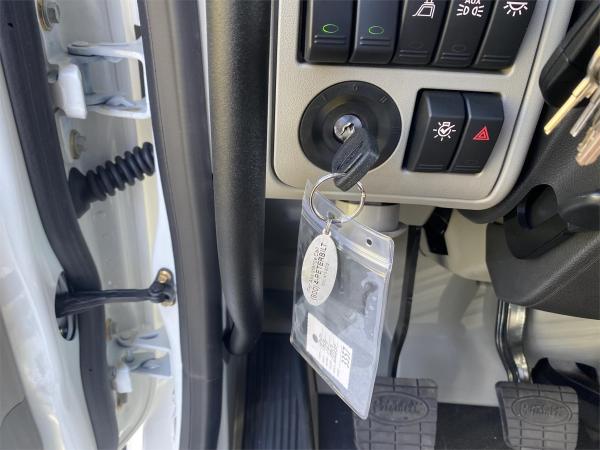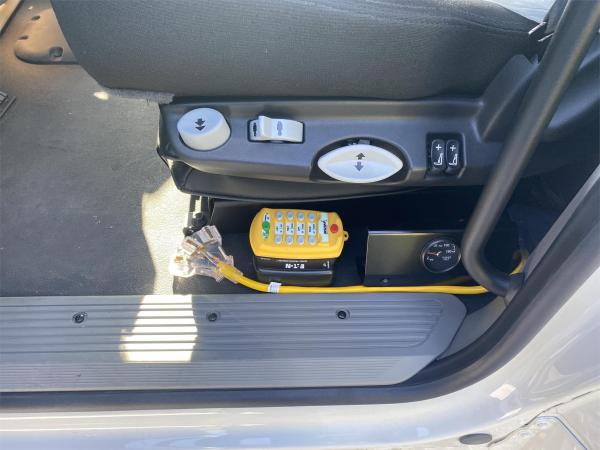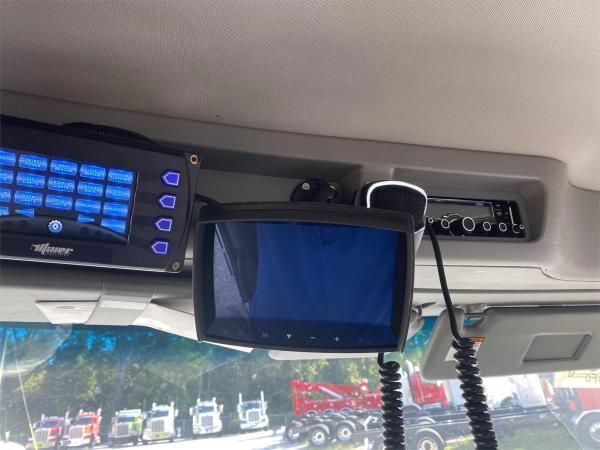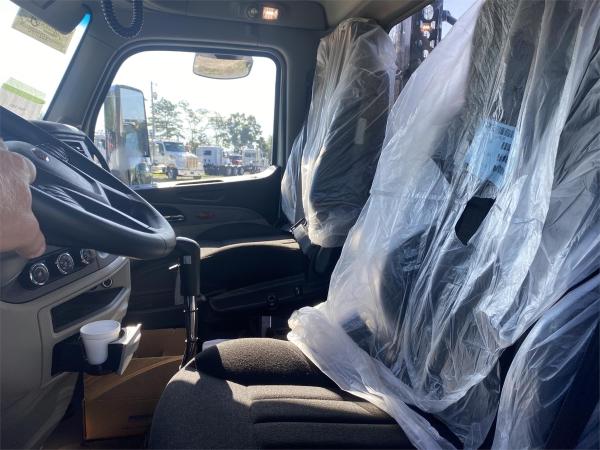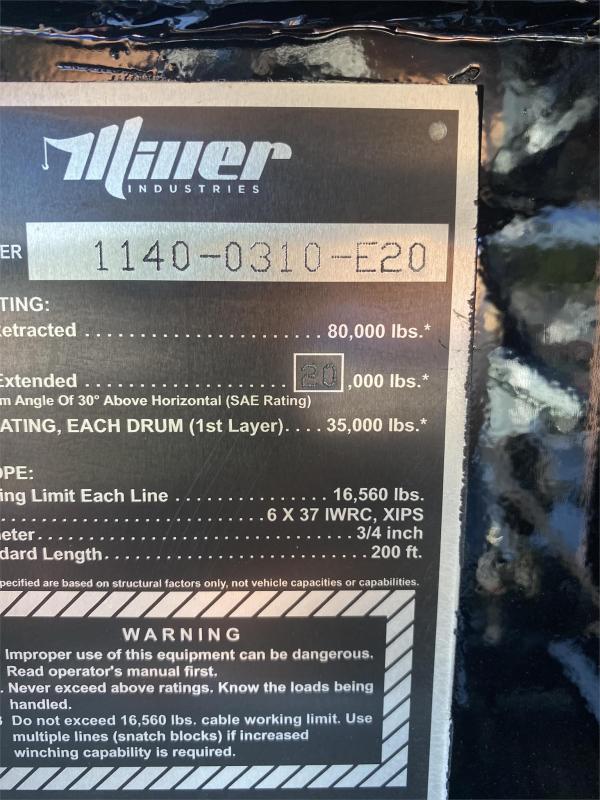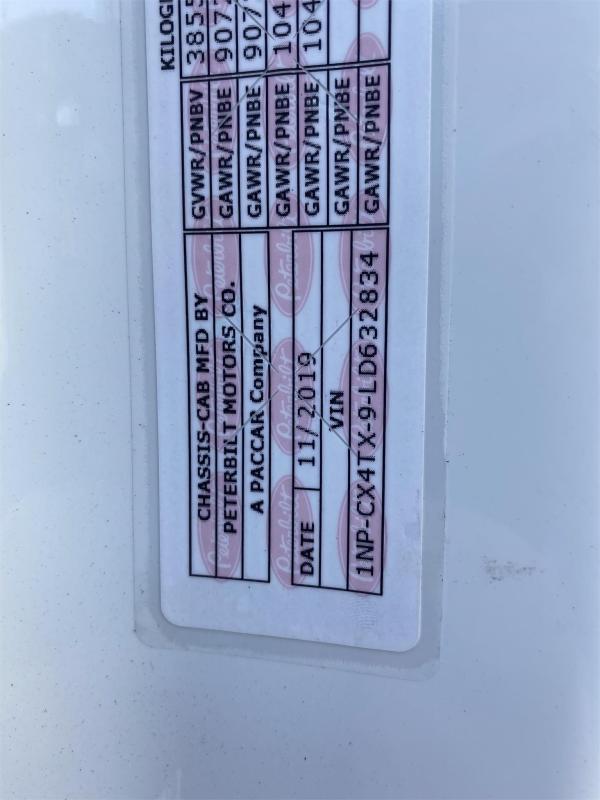 Equipment Overview
| | |
| --- | --- |
| Price | Contact for Price |
| Make | PETERBILT |
| Model | 567 |
| Year | 2020 |
| Stock # | 1000817 |
---
Need Assistance?
800-724-8766
---
Specifications
A/C Condition: New
Air Conditioning: Yes
Axle: Tandem
Color: White
Differential Lock: Yes
Drive: 4x2
Driver Position: Left Hand Drive
Dual Exhuast: Yes
Engine: Cummins
Engine Brake: Yes
Fuel Type: Diesel
Gross Vehicle Weight Rating: Class 8
Hassleeper: No
Horsepower: 565
Hours Meter Inaccurate: 0
Mileage: 381
Mileage Type: Mile
Num Speeds: 18 Spd
Power Locks: Yes
Suspension: Air Ride
Tires: 11R 24.5
Transmanufacturer: EATON
Transmission: Manual
Turbo: Yes
Wheel Base: 350
Wheels: Aluminum
General Description & Dealer Notes
2020 Peterbilt 567. 121BBC Aluminum cab. Cummins X 15 565HP -1850TQ. Eaton RTL018918B 18 Speed. . Dana Spicer R200F 20000lb, 3.5in Drop , 26in Aluminum 80 Gallon Fuel Tank RH BOC. 26in Aluminum 90 Gallon Fuel Tank LH U/C, DEF Tank Small, 11-5/8" Steel Rails 445" -460" Full Steel Inner Liner. Heavy-Duty Iron Front Spring Brackets Fwd & Rear.Dana Spicer D46-170 46,000 lb, Ratio 3.91 . Diff Lock Both Axles. SBM Valve. Synthetic Axle Lubricant All Axles. 52K AIR TRAC, 12" Ride Height IPO of 10"/Bendix AD-IS Air Dryer with Heater. Polished Alum Air Tanks Outside Frame Rails.Aluminum Space Saver Battery Box LH BOC.DPF Cab Entry Aluminum Non-Slip Step RH Under Cab. Heavy Duty External Tow Eye. C Brake. (Furnished on Engine). SmartSound Cab Insulation- . Adjustable Steering Column - Tilt/Telescope.. Cup Holder (Floor Mounted).Stainless Steel. Aero Mirrors Ea Side Htd & Mtrzd 4-Way-Adjustable. (4) pb Air Horns Rect-(2) 23" & (2) 26in. ConcertClass Audio System with CD. Bright Bezel Gauges ipo Black. Marker Lights (5) Aero LED cab lights. (1) 6in Spotlight Round Halogen LH. 350" wheelbase.3.91 Rear axle ratio. AIR DISC BRAKE OPTION!. Smart Nav System. removable bug screen. SmartLINQ remote Diagnostics. cab Air Suspension. 18" Cab Side extenders. Air Suspension Pressure gauge. (5) Marker lights, Aero LED. Projector POD Headlights. (2)Peterbilt fog lamps. recessed in bumper. (2) Stainless Brackets F/0 beacon-strobe Roof. MTD with wiring and Switch. Peterbilt LX Driver seat with Ultra ride & heated seat option. Black seat color. Mordura Pass. Seat High back. Premium Steering wheel w Multi-Function leather-wrapped. Prestige Interior. Power Windows, locks. Stainless visor. Rear view Mirror. Cobra CB. AM/FM CD player, 6 Speakers. Thermal Insulation cab. Watson-Chalin SL2065 Self Steering 20K Pusher axle. 385/65 R22. 66" Axle Spacing. Separate Dash control trac full lock. Diff Lock both axles. Front Tires 20PLY 385/65R 22.5. Rear tires 24.5 11R M726ELA. 85,000lb GVWR
Century 1140
Serial # 11400310E20
180" Tri-Axle Body (40-75 ton)
3-Stage Low Front Outriggers (40-75 ton)
48" Saddle Box
50,000 Lb. Drag Winch
Dual 15,000 Turret Winches
Forward Boom Cradle
Front H-Beam Side D Ring Kit
H-Beam Large Pad (Front Only)
MMO Power Distribution System 7035, 9055, 40-75 ton Rotators
Raptor Package
Rotator SDU-4 Coach Low Rider (165.5" Reach)
Rotator D-Ring Package
Rotator Pylon (30-40 ton)
Accessories
LED - Flasher Control Power Unit
25,000 Lb. Tire Lift (50-75 Ton)
36"/48" Attachment Storage Kit
48" Fork Holder Storage Kit
48" Saddle Box Shelf Kit (Shelf w/2 Dividers)
48" Saddle Box Stainless Trim Kit
5' Trailer Plate / Frame Rail Chain
6 3/4" Curved Fork
8/12T Double Snatch Block Storage Kit
A/C Inverter Kit (HD)
Chain Hook Adapter (Pair)
Chain Kit 5/8" GR100
Chrome Strip Body Filler Kit - HD
Double Action PTO Manual Override (Rotator)
Dual Reverse Camera with Monitor
Electric/Air Shift PTO (8 Bolt, Rotator, HD)
Eliminator Bridle (1/2"x16')
Eliminator Bridle (3/8"x10')
Endless Round Sling Kit
Evolution Snatch Block - 12 Ton
Evolution Snatch Block - 8 Ton
Fifth Wheel Plate (Requires Pintle 124002211)
Fifth Wheel Plate Storage Bracket
Foundry Hook Kit
HD Chain Kit - Comprehensive
King Pin Tow Plate Storage Bracket
King Pin Tow Plate/Trailer Recovery Loop
LED - Flashing Warning Door Light Kit
LED - Flex Lamp Rear Marker Lights (pair)
LED - Work Lights - Lower 70MM (Pair)
LED - Work Lights - Swivel 90MM (Pair)
LED - Work Lights - Underlift (Pair)
LED - Work Lights - Upper 90MM (Pair)
LED Side Light/Strobe Kit (Pair)
Lift Axle Hub Cover- Dual Tire Lift Axle
Lumitec Articulating Boom Lamp Kit
Matlack High-Pressure Kit
Millennium Marker Light
Pintle Hook Attachment
Rotating Chain Rack Kit
Rotator Choker and Storage Kit
Seamless Toolbox Matting - Black (HD)
Shackle Hanger Kit - Bolt-On (Rotator)
Shackle Kit - Alloy Screw Pin
Spade H-Beam Large Pad (each)
Spade Holder Kit (H-Beam Large Pad Only)
Spreader Bar Kit - 20T
Spreader Bar Mounting Brackets (pair)
Spreader Bar Storage Kit For End Caps
Stainless Trim Kit (Rotator)
Storage System - ITD
Tandem Axle High Hat w/Nut
Tool Cabinet - 3 Drawer (2016)
Tow Bar Light - 36" - Wireless
U Bolt Lift Attachments (Pair)
Volvo Fork
Whelen 10"x10" Lights w/o Brackets
Whelen Freedom IV WeCan LED Light Bar - 72"
Whelen M6 Light Kit (Pair)
Installation
1140 / 940
Additional Light Bar (After One) HD
Axle Cover & Lugs (Single or Tandem)
Boom Light (Motorized) Install
Bus Lift Storage System
Carousel / 48" Chain Rack
Chrome Filler Dress Up Kit
Dual Camera System
Dual Snatch Block Storage Kit (Each)
Electric / Air Shift PTO - HD, CC
Factory PDI for Heavy Duty
Install Boom Cradle
Inverter Kit Install
LED / M6 Lights (Pair Body Mounted)
LED Flasher Control Box
Lift Axle Cover
Live Air to Tailboard
Load Sensing
M6 Lights (Pair Cab Mounted)
PTO Manual Override - HD
Saddle Box (Each) HD
Shelf Kits (HD)
Spreader Bar Mounting Brackets (each,HD)
Stainless Door Guard (Pair)
Strobe Light Kit (Mini or Whelen 10x10s)
Tailboard Remote
Toolbox Mat
Work Lights (Pair)
Paint
1 - Color Center Section (30 and 40 ton)
1 - Color Single Steer Body (Rotator)
Color-Coded Sheave Heads
Express Financing
Get Pre-Approved
Get a
FR8Star Shipping Estimate