367
Heavy Duty Trucks - Sleeper Trucks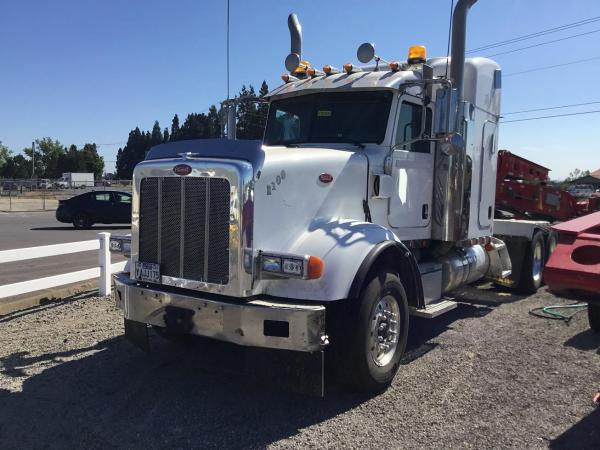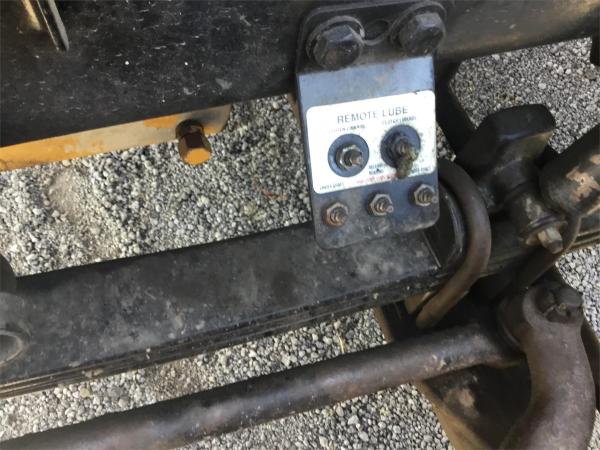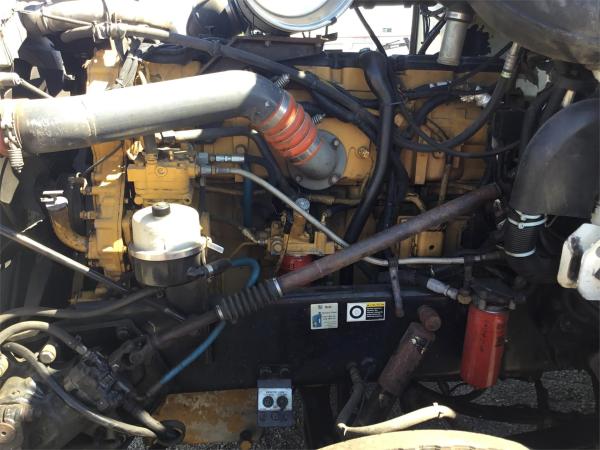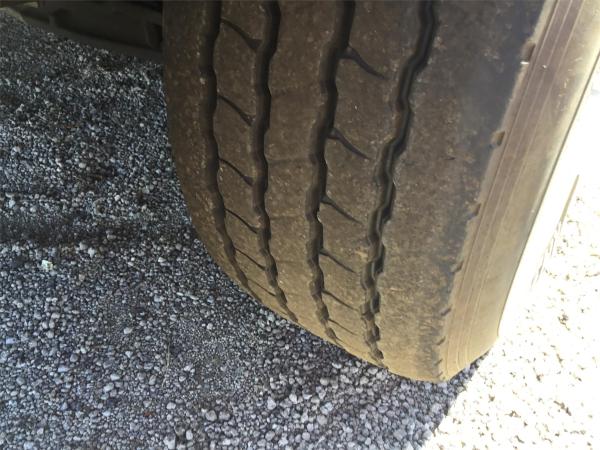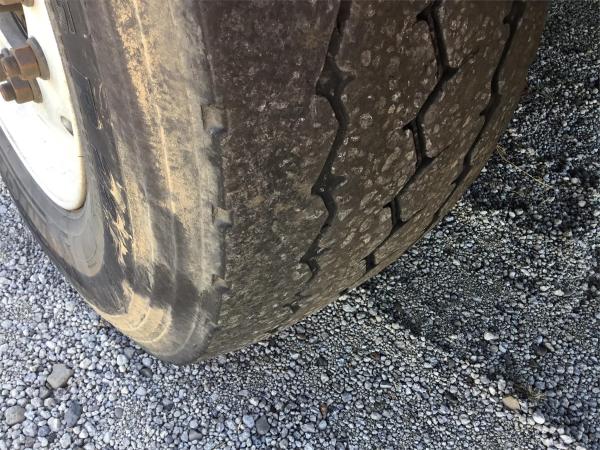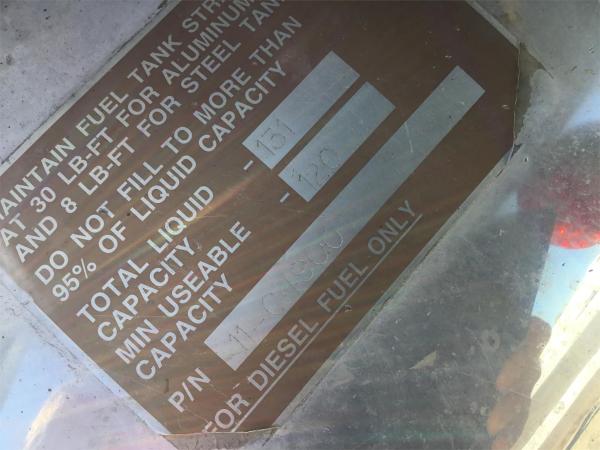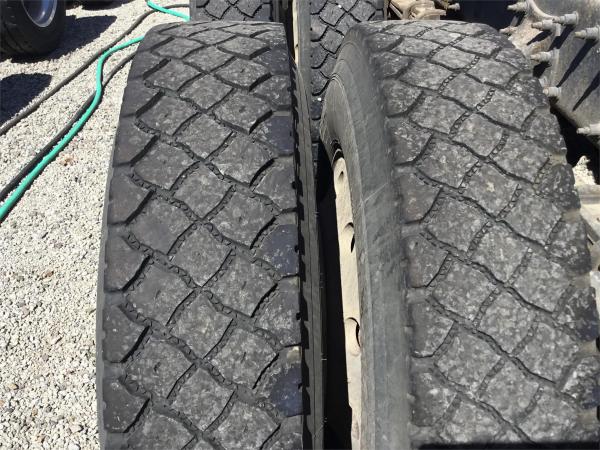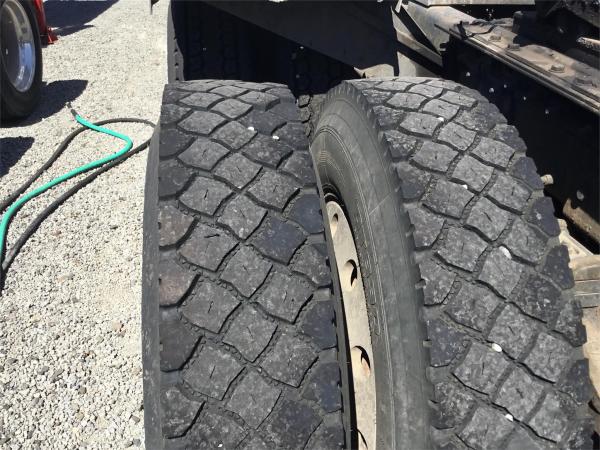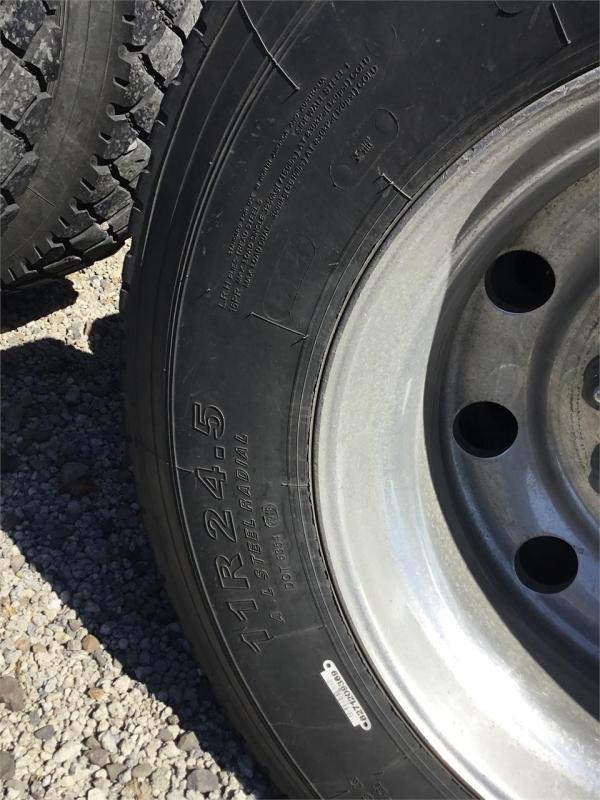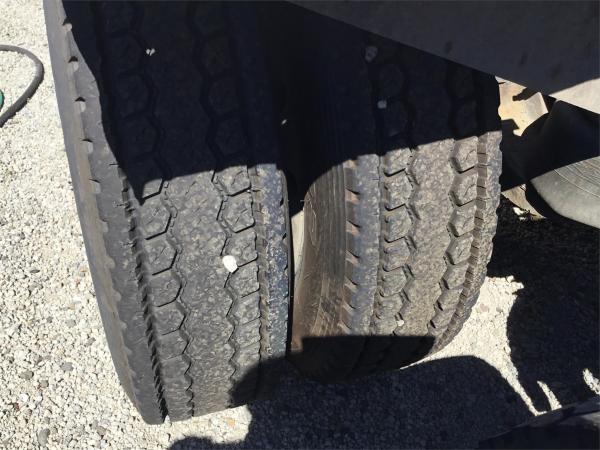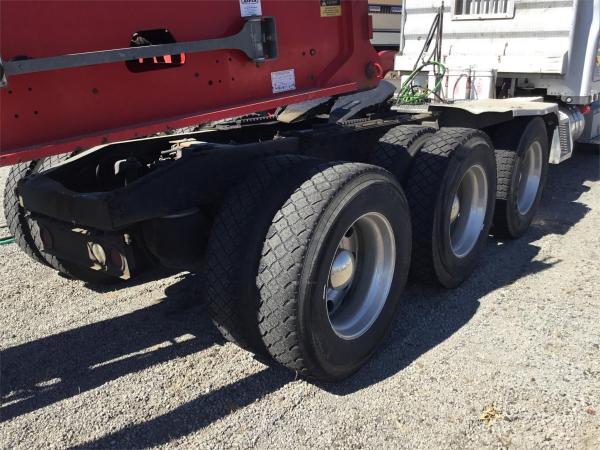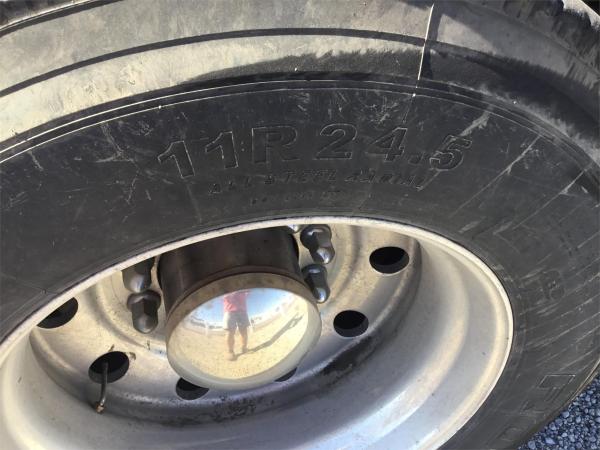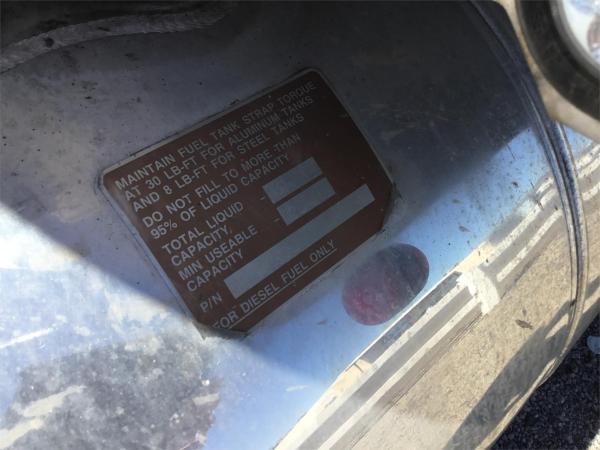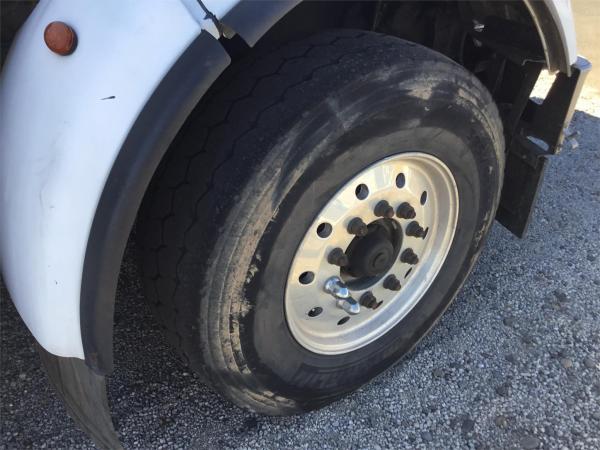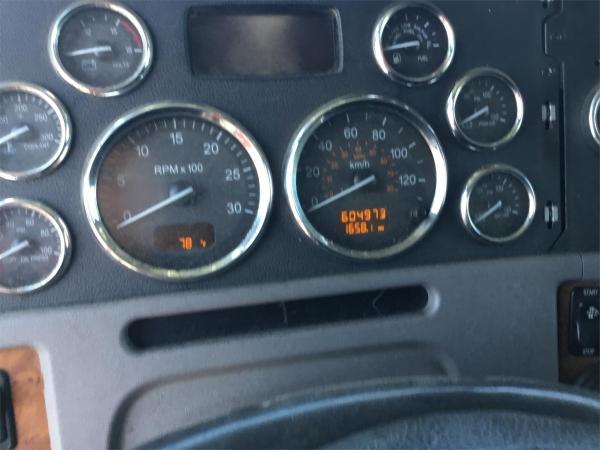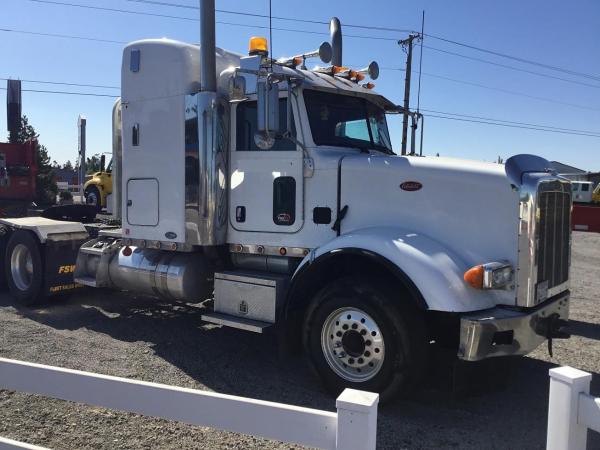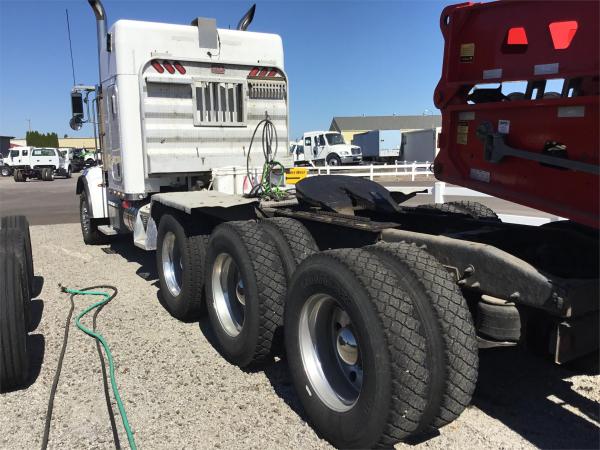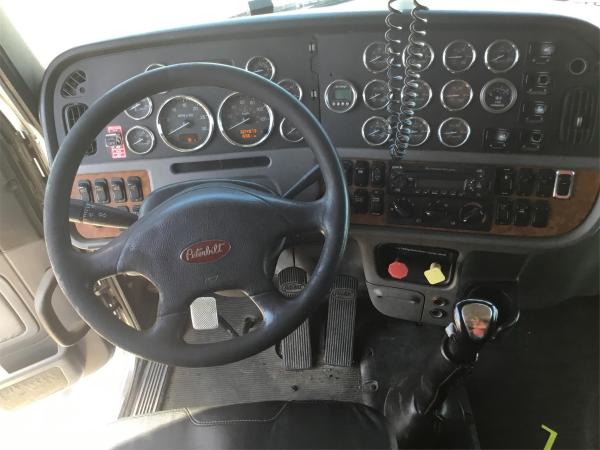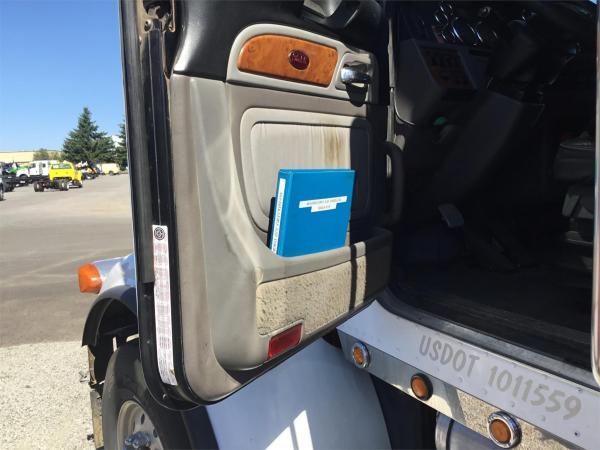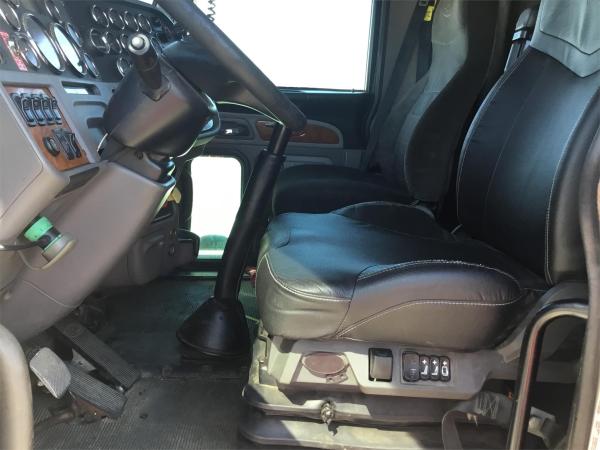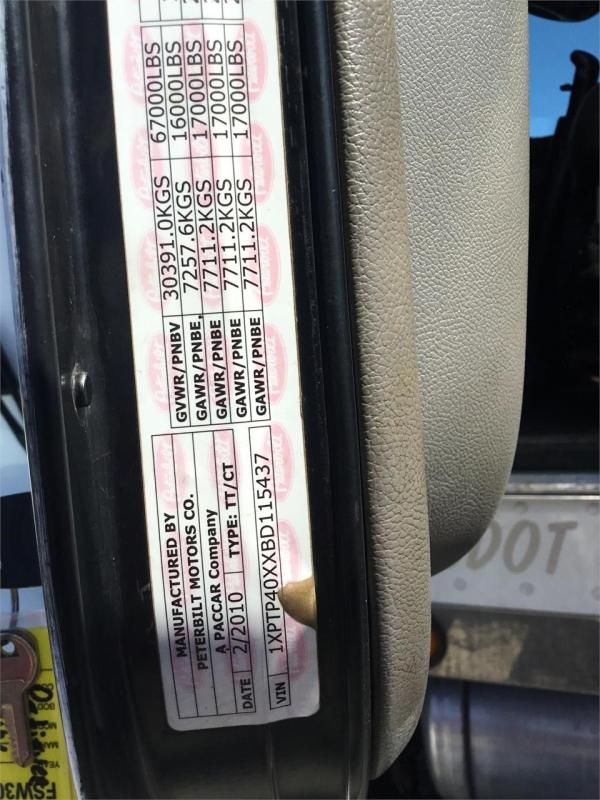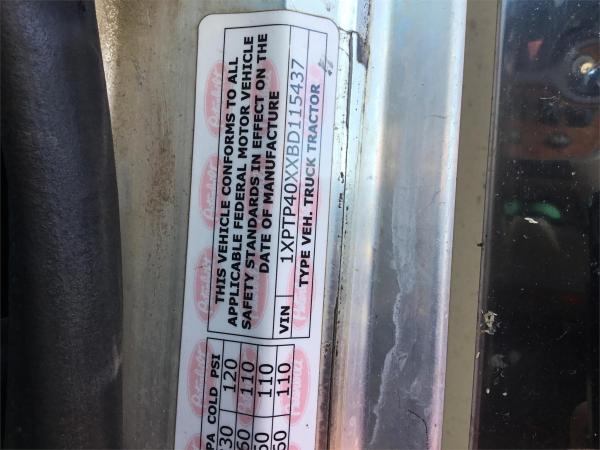 Equipment Overview
| | |
| --- | --- |
| Price | $64,000 |
| Make | PETERBILT |
| Model | 367 |
| Year | 2011 |
| Stock # | 1001063 |
---
Need Assistance?
800-724-8766
---
Specifications
Axle: Tandem
Color: WHite
Driver Position: Left Hand Drive
Engine: CATERPILLAR
Engine Brake: Yes
Engine Type: C15 ACERT
Fuel Type: Diesel
Gross Vehicle Weight Rating: Class 8
Horsepower: 550
HorsepowerUnit: Horsepower
Hours Meter Inaccurate: 0
Mileage: 604912
MileageUnit: Mile
Num Speeds: 18 Spd
Rebuilttitle: No
Transmanufacturer: EATON
Transmission: Manual
General Description & Dealer Notes
2011 Peterbilt 367 Heavy haul C-15 CAT 18 Speed.
2141000 STEEL FRONT ENGINE SUPPORT IPO STD ALUM P
160 AMP ALTERNATOR, LONG BRUSH
IMMERSION-TYPE BLOCK HEATER 110-120V OIL PAN HEATER 120V/300W P
PACCAR STARTER 12V U
4 PACCAR PREMIUM 12V DUAL PURPOSE P
BATTERIES, 2920 CCA
18.7 CFM AIR COMPRESSOR P
SPIN-ON FUEL FILTER/WATER SEP, UNHEATED U
FRAME MTD (EXPORT ONLY)
IGNITION IDLE TIMER P
HIGH EFFICIENCY COOLING SYSTEM P
(1) PAINTED AIR CLEANER UNDER HOOD MTD U
EXHAUST SINGLE RH SIDE OF CAB U
45 DEGREE CUT CURVED TIP STANDPIPE(S)
MUFFLER GUARD / FAIRING STAINLESS STEEL P
HALF ROUND
48"HT,7"DIA CHROME PLT STL STANDPIPE(S) U
TRANSMISSION AND CLUTCH
EATON RTLO18918B 18-SPEED P
OIL-TO-WATER COOLER, INTERNAL PUMP
SPL250 HD-XL DRIVELINE, 1 MIDSHIP BRG U
(1) DASH MTD SINGLE ACTING AIR PTO CTRL U
ALUMINUM BELL HOUSING IPO IRON P
EATON TRANS 1400/1500/1600/1800/2000
HD INPUT BEARING FOR PTO OPERATION P
REMOTE LUBE HOSES FOR CLUTCH LINKAGE P
RELEASE BRG & CROSS SHAFTS, MTD TO LH
UPGRADE CLUTCH TORQUE CAPACITY P
USE WITH 1650-1850 TORQUE TRANSMISSION
AIR AND TRAILER EQUIPMENT
BENDIX AD-IP AIR DRYER, HEATER U
WIRE BRAID BRAKE HOSE, REAR P
NYLON CHASSIS HOSE P
CODE DESCRIPTION PUB CD 1683
---- ----------- ------ ----
4541490 TRACTOR AIR SYSTEM, SPRING BRAKE RELAY P
IPO QR-1C
4543320 STEEL PAINTED AIR TANKS P
4543330 ALUMINUM POLISHED AIR TANKS P
OUTSIDE FRAME RAILS
4612800 TRAILER HAND VALVE, COLUMN MTD CONTROLS U
4614810 AE CONNECTIONS BOC/BOS, HOSE TENNA P
4614850 12' AE LINES STRAIGHT, (2) 7-WAY PLUGS P
TIRES AND WHEELS
FF: BR 18PLY 385/65R22.5 M844F U
5166220 RR: BR 14PLY 11R24.5 M711 U
5190012 CODE-REAR TIRE QTY 12.
5222620 FF: ALCOA 823640 PLT 22.5X12.25 ALM WHL U
5322590 RR: ALCOA 983640 PLT 24.5X8.25 ALM WHL U
5390012 CODE-REAR RIM QTY 12.
5407640 FF: MIRROR POLISH WHEELS, OUTER SURFACE P
SGL OR TDM STEER, W/O CHROME WHEEL NUTS
5407670 RR: MIRROR POLISH WHEELS, OUTER SURFACE P
TRI-DRIVE, W/O CHROME WHEEL NUTS
FUEL TANKS
5532250 23" ALUM 120 GAL FUEL TANK RH BOC P
5536250 23" ALUM 120 GAL FUEL TANK LH BOC P
5603120 LOCATION RH BEHIND CAB 120 GAL.
5604120 LOCATION LH BEHIND CAB 120 GAL.
5650140 FUEL TANK FILL REAR P
5650710 LOCATE BOC FUEL TANK(S) FORWARD AS FAR P
AS POSSIBLE
5651700 (4) STRAPS PER TANK, (2) TANKS P
SUBJECT TO FRAME REVIEW
(2) SHUTOFF VALVES ON FUEL SUPPLY LINES P
DUAL DRAW / RETURN, ADDITIONAL SENDING UNIT IN SECONDARY,
FUEL TANK
POLISH ALL FUEL / HYDRAULIC TANK STRAPS, BATTERY BOX, AND BUMPER
ALUMINUM BATTERY BOX LH U/C , NON-SLIP STEP
SEVERE SERVICE BATTERY HOLD DOWN,
DPF TOOL BOX ALUM, NON-SLIP STEP RH U/C ,
STEEL BUMPER SWEPT BACK CHROMED P
2 TOW POINTS
HEAVY DUTY EXTERNAL TOW EYE P
IPO STD, N/A WITH FEPTO
CAB AND EQUIPMENT
6515570 ALUM CAB 123" BBC FBRGLS HOOD SBFA P
W/POLISHED CROWN & SPRING TILT ASSIST
6540120 SEVERE SERVICE CAB PACKAGE #1 P
INCLUDES ALUM SIDE SKINS, ALUM REAR
6540600 REMOTE KEYLESS ENTRY SYSTEM U
***NLA*** REPL W/ 6540740
6540660 SMARTSOUND CAB INSULATION PKG P
6701820 58" ULTRACAB SLPR W/PLATINUM INTERIOR P
6800360 FENDER LIPS 2" WIDE P
6810290 SLEEPER DOOR DIAPHRAGM (CURTAIN) P
44/58/72/78/80 INCH ULTRACAB SLEEPER
6810730 RH SLEEPER BAGGAGE DOOR P
6812590 POLISHED STAINLESS STEEL SLEEPER VENTS P
IN PLACE OF PAINTED VENT
6814260 THERMAL INSULATION PACKAGE P
58" HIGH ROOF AND 72/80" LOW ROOF
6911700 NATIONAL DRIVER SEAT P
6921700 NATIONAL PASSENGER SEAT P
6930230 SEAT SKIRT - ALL ELIGIBLE AIR SEATS P
6930580 DRIVERS ARMRESTS - LH & RH P
6930800 BLACK SEAT COLOR IPO STD COLOR P
6939400 AIR RIDE DRIVER P
6939420 HIGH BACK DRIVER P
FABRIC DRIVER U
NON-AIR RIDE PASSENGER P
HIGH BACK PASSENGER
FABRIC PASSENGER PLATINUM INTERIOR - ARCTIC GRAY
RUBBER FLOOR IPO CARPET - PLAT/PREMIER INTERIOR FOR CAB
COMBO FRESH AIR HEATER/AIR CONDITIONER
AIR CONDITIONING EXCISE TAX-CANADA
OUTSIDE SUNVISOR - STAINLESS STEEL
N/A W/ 2.1M HR SLEEPER
STNLS STL MIRRORS 7"X16" W/HEAT ELEMENT P
(2)CONVEX 8" SS MIRROR, CNTR MTD UNDER P
MIRROR BRKT; INCLUDES DUAL DOOR STOPS
POLISHED LOWER MIRROR BRACKET COVERS P
(2) AIR HORNS 37.5" CHROME - ROUND P
INCLUDES POLISHED HORN SHIELDS CONCERTCLASS SATELLITE AUDIO W/ CD COBRA 40 CHANNEL CB RADIO P
WITH INTEGRAL SPEAKER CB ANTENNA MOUNTING RH/LH MIRROR P
N/A WITH RAMI
DANA SPICER D2000F 20,000 LB, 3.5" DROP - TAPER LEAF SPRINGS, SHOCKS 16,000 LBS. POWER STEERING TRW TAS65 DUAL P
OWER STEERING RESERVOIR, FRAME-MOUNTED W/COOLER P10 ALUMINUM LMS HUBS ***NLA***
BENDIX AIR CAM FRONT DRUM BRAKES 16.5X6, - DUST SHIELDS, CAM BRAKES, FRONT AXLE = 80 MM FRONT SPRING SPACER BLOCKS
MERITOR RZ-XX166 TRI-DRIVE, INCLUDES (1) AIR TANK, PHP10 ALUMINUM LMS HUBS STANDARD STROKE PARKING BRAKES **NLA**
DUST SHIELDS FOR CAM BRAKES - DRIVE AXLE(S), DIFF LOCK TRI-DRIVE AXLES SEPARATE DASH CTRL CONT TRAC FULL LOCK TANDEM, TRI-DRIVE AXLES
HEAVY WALL, DRIVE AXLE(S) LUBE PUMP, DRIVE AXLE(S) ,
GUSSETED CAM BRACKETS, DRIVE AXLE(S) REAR BRAKE CAMSHAFT REINFORCEMENT U
W/EXTENDED CAM TUBES **ENGR USE ONLY**WIDE TRACK, TRI-DRIVE AXLES ANTI-LOCK BRAKING SYSTEM (ABS) 6S6M
SYNTHETIC AXLE LUBRICANT ALL AXLES BENDIX AIR CAM REAR DRUM BRAKES 16.5X7
RATIO 4.10 REAR AXLE, AIR TRAC TRI-DRIVE 66,000 LBS., 54" AS- USE W/MERITOR AXLES
STEEL SUSP INSERT OVER 77" OVERHANG
MOUNT CB SPEAKER LH REAR CORNER , CAB HEADLINER. SIRIUS SATELLITE RADIO SERVICE PROVIDER U
WIRING PROVISIONS FOR OMNIVISION MCP100 . COMBO BUGSCREEN WINTERFRONT DUAL DOOR STOP DRVR DOOR , PB ELEC WINDSHIELD WIPERS , W/INTERMITTENT FEATURE
FIRE EXTINGUISHER, MTD IN SLEEPER, BAGGAGE COMPARTMENT,UL LISTED/RATED ABC
TRIANGLE REFLECTOR KIT, SHIP LOOSE
BACKUP ALARM (107 DB) , MAIN TRANSMISSION TEMPERATURE GAUGE P
52MM ROUND, BACKLIT, AXLE TEMPERATURE GAUGES, TRI-DRIVE U
ALL REAR, N/A WITH SMART GAUGE, ENGINE OIL TEMPERATURE GAUGE
GUARD(S) FOR REAR AXLE HEAT GAUGE ,
AIR APPLICATION GAUGE , AIR RESTRICTION PRESSURE GAUGE, 52MM ROUND, BACKLIT
FUEL FILTER RESTRICTION GAUGE
SPEEDOMETER KPH IPO MPH - MANIFOLD PRESSURE GAUGE SUSPENSION PRESSURE GAUGE AMMETER P
52MM ROUND, BACKLIT MAIN INSTRUMENTATION PANEL GRAPHICS DISPLAY- (1) ADDITIONAL DASH SWITCH WITH WIRING BEHIND Dash
HEADLIGHTS DUAL RECTANGULAR POD MOUNTED
(5) MARKER LIGHTS, BUS LED BULLET, SWITCH & WIRING FOR F/O FOG LIGHTS WITH BUMPER CUTOUTS
(2) STROBE LIGHTS, ROOF MOUNTED
SWITCH ON DASH FOR LIGHT IN SLEEPER IN ADDITION TO STANDARD SWITCH- DAYTIME RUNNING LIGHTS P
WIRING FOR ADDITIONAL SET TURN SIGNALS , MTD UNDER CORNERS CAB OR SLEEPER, (2) LOAD LIGHTS, FLUSH MTD LOW OUTBOARD
LOCATION (1) F/O LOAD LIGHT, SWITCH, 10' WIRE
COIL UNDER/IN CAB/SLEEPER, (2) BRACKETS, SWITCH/WIRE, MTD OUTBOARD
F/O LOAD LIGHTS
. Visor. Dual Exhausts. Aluminum Fuel tanks.Chrome bumper. air Ride driver seat.
recent transmission and clutch
Wet kit
Strobes on Cab